One of the hallmarks of the University's undertaking in the field of research were its centers. These facilities altogether had contributed to the pioneering efforts of the University in quest of new knowledge that not just had gained various recognition around the country, but impacted as well on the community.

Research Center that aims to transform small ruminant production from a subsistence type of farm activity into a viable livestock-based enterprise.

A world class center of excellence on freshwater aquaculture for research, development and demonstration by spanning Interdisciplinary Research Programmes (IRP's) in Aquaculture.

The Cagayan Valley Cacao Development Center (CVCDC) acts in synergy with the other government organizations, non government and private organizations to promote industry that is commercially viable, socially and culturally acceptable and environment-friendly for local, regional and international markets, contributing to a sustained economic development of Region 02.

CVPED acts as a proactive link to scientific knowledge and information for policy decisions responsive towards sustainable development of natural resources in the region.

A world-class manufacturer and supplier of Agro-Industrial Machineries, equipment-parts and components.

A world class center providing S & T solution through research, extension, laboratory services and capacity building in the water sector.

The Regional Center for Innovation and Teaching Excellence (ReCITE) is envisioned to serve as a regional innovation center for teaching excellence.

The URDC envisions to be the leading institution in upland and rural development in Asia with special focus on: Upland Technology Transfer, Buffer Zone Management, and Landscape Ecology and Rehabilitation.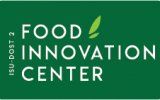 The Food Innovation Center (FIC) in ISU Cauayan Campus, is a food processing center with common service facilities for product development and packaging. It will serve as a one-stop-shop for food research and development and technology transfer for would be adopters and beneficiaries.