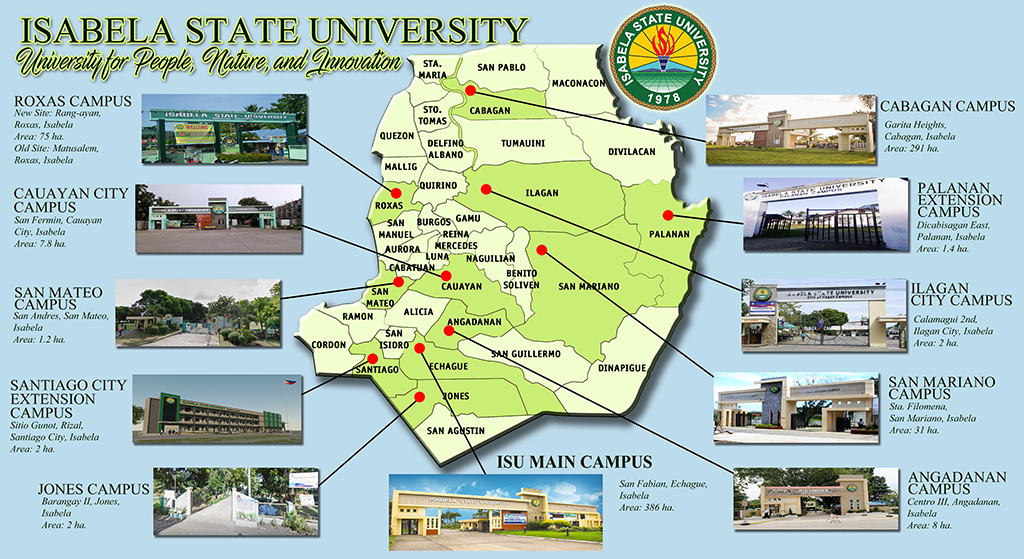 The University shall provide advance instruction in the arts, agriculture and natural sciences as well as in the technological and professional fields. This mandate is in accordance to Presidential Decree Nos. 1434 and 1437, issued on June 10, 1978 by the then President Ferdinand Marcos, establishing Isabela State University.
A leading Research University in the ASEAN Region.
The Isabela State University is committed to develop globally competitive human, technological resources and services through quality instruction, innovative research, responsive community engagement and viable resource management programs for inclusive growth and sustainable development.