ECHAGUE, ISABELA– – Philippines is set to propel new roster of water-related disaster mitigation efforts which stem from Isabela State University's participation to a series of international dialogues set in Japan earlier this February.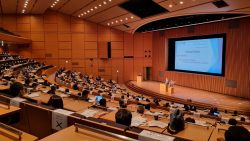 Isabela State University joined some 41 nations in a three-part event comprising the 9th International Conference on Flood Management, 2023 Annual Disaster Prevention Research Institute (DPRI), and Science and Technology Research Partnership for Sustainable Development (SATREPs) program.
The cross-border sessions gathered disaster risk reduction management practitioners to discuss water resources management among river basin systems toward mitigating water-related hazards.
The initiatives take after the sustainable development framework, which involves tripartite collaboration that starts from the academe for scholarly findings and recommendations, the government for policymaking, and stakeholders for community empowerment and social mobilization.
The University shared to the international community the on-going efforts of the academe and its research results on integrated water resources management (IWRM) approach.
During the 9th International Conference (February 18), Dr. Orlando F. Balderama, ISU Vice President for Research, presented the case of Cagayan River Basin on Integrated Flood and Sediment Management in River Basins for Sustainable Development.
Meanwhile, Dr. Lanie A. Alejandro, Center Director of ISU Water Research and Development Center, discussed her research topic on "Integrated Water and Flood Management in the Cagayan River Basin" during the Annual DPRI Meeting on February 21-22, 2023.
PH Academe to collab for Water Studies led by ISU
It was also revealed after a session for SATREP that ISU will be spearheading the localization of the projects in the Philippines being the academic institution in the country that pioneered a niche on integrated water resources management.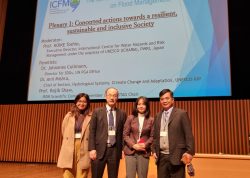 As suggested, ISU is set to lead in forming a consortium with four (4) other universities in the Philippines to study the adoption and implementation of SATREP from an earlier collaborative model of Japan with Algeria.
SATREP is Japan's way of addressing the SDGs, which funds and supports international collaborations through the Japanese government agencies comprised of Japan Science and Technology Agency (JST), Japan Agency for Medical Research and Development (AMED), and the Japan International Cooperation Agency (JICA).
The program is set to allocate funding support to ISU and the consortium to propel the implementation.
ISU President Dr. Ricmar P. Aquino joined Her Excellency Mylene Garcia-Albano, PH Ambassadress to Japan, together with dignitaries from Kyoto University and Japan Water Agency during a fellowship dinner for SATREP.
ISU is continuously leading IWRM Initiatives in PH
ISU, as the lead convener of agencies with focus on IWRM, views the initiatives as new milestones in upscaling and complementing its existing research results and operations.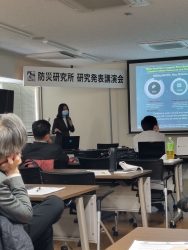 The University has worked with National Economic Development Authority in the crafting of Water Evaluation and Planning Model, the only study in the Philippines with focus on river basin management, which is set to be adopted for the crafting of national policy on the said matter.
Extensive research studies were also done by ISU on Cagayan River Basin and its reservoir, the M   agat Dam, and proposed for its rehabilitation using Japanese technologies and reservoir management protocols through Japan Water Agency and Kyoto University.
ISU has drafted a proposal submitted to the Provincial Government of Isabela, Cagayan Valley to be presented to the Philippine Legislature.
This is part of the project series through the on-going partnership and participation of ISU to the ASEAN sub-regional network of academe on water resources management, which comprised of the projects Integrated Flood and Sediment Management in River Basin for Sustainable Development (FSMART) and Integrated Flood and Water Resources Management in ASEAN Basins for Sustainable Development (IFWARM).
ISU also has the Smart Water Infrastructure Management (SWIM) Research and Development Center, the lone center in the Philippines that caters to the IWRM.
It is Cagayan Valley (PH-Region II) Region's second NICER or Niche Center in the Regions for Research and Development, accredited by the country's Department of Science and Technology. (GZ/JF-UMIS-CMS)
Gallery