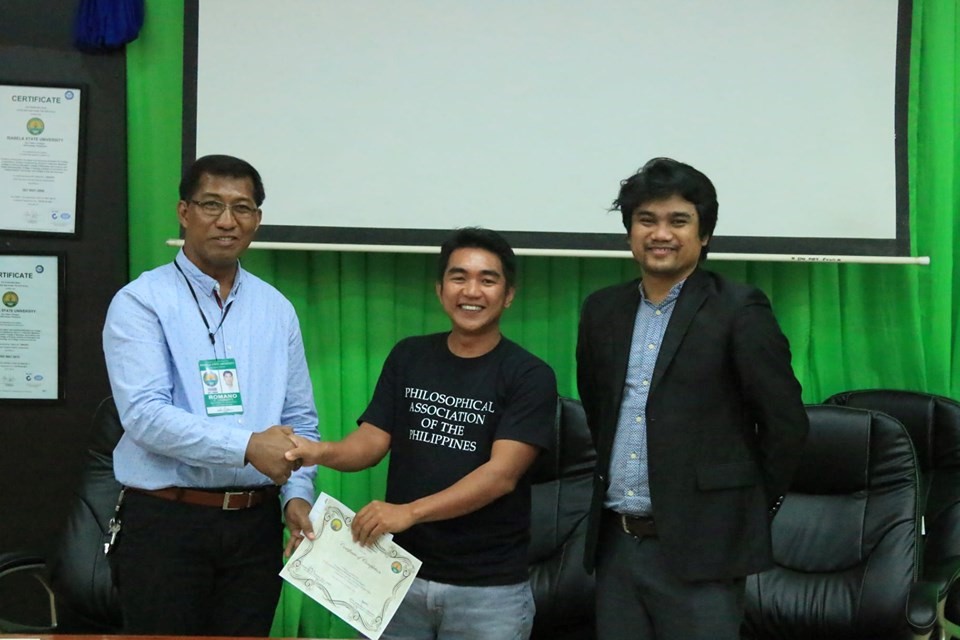 University Professional Development Training Institute fortifies faculty members through setting training-workshop on Publishing a Research Paper this morning.
The training aims to equip faculty researchers in publishing their research outputs on international journals, particularly on Institute for Scientific Information (ISI) and Scopus indexes.
Dr. Ador R. Torneo of La Salle Insitute of Governance together with Dr. Reginald Ugaddan of National College of Public Administration and Governance, University of the Philippines will be facilitating the event.
Both resource persons were prolific researchers in areas of public policy research and human resource management respectively, with their researches published in revered journal publications.
With this, recently pronounced Vice President for Research and Development, Extension and Training (RDET) Engr. Orlando Balderama said in a speech, the training will "make us at par with other universities in ASEAN".
He believes that it will gear faculty-participants "towards attaining our vision to become the leading research university", as they will be engaged in the said workshop for three days. With this, he believes the administration "[takes] the challenge" upon meeting its goal.
VP Balderama also called for continuing the "research culture" in the efforts of mainstreaming research and development engagement of the university.
Meanwhile, Vice President for Admin and Finance, Atty. Romano P. Cammayo commends the insights of Dr. Balderama on etching the university's research outputs to international publications.
Atty. Cammayo remarked, "we have the same vibration on the direction of the university" in support of the vision. One way to that is "capacitating the faculty so in due time, all are equipped with knowledge… to have scholarly impact", he says.
Publication of research outputs to the said journals is factor considered for SUC leveling, which the university targets to climb from its current SUC Level 4 status.