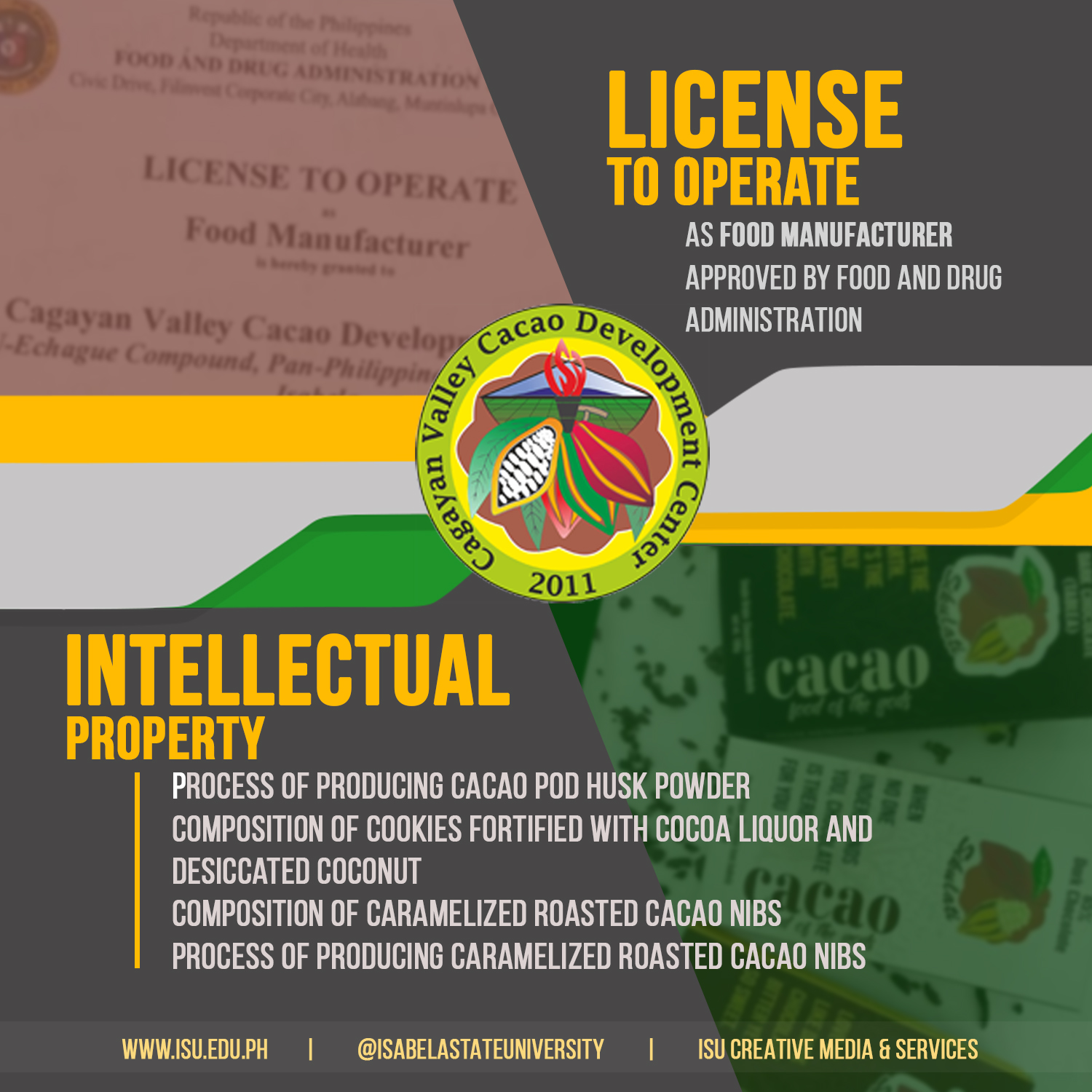 Isabela State University- Cagayan Valley Cacao Development Center has obtained its License to Operate as Food Manufacturer from the Food and Drugs Administration earlier this Friday (June 25).
The license allows the center to apply its cacao products for marketing, manufacture, importation, sale or offer for sale, distribution, transfer, advertisement and promotion.
In addition, the Center has also secured the intellectual property of the new cacao products and technologies under utility model publication.
These include the process of producing Cacao Pod Husk Powder, composition of cookies fortified with Cocoa liquor and desiccated Coconut, and the composition of caramelized roasted Cacao nibs, together with its production process.
The produced local cacao products, which come with the approved trade name, "Sikulati", are now dubbed as the "new pride of Cagayan Valley".
The innovations introduced in cacao have progressively gained the Center a global prestige, which is now exporting 10 tons of cacao powder per year to international cacao processors from Belgium and Japan.
ISU has also an on-going partnership with Vibez University in Belgium for an internship program, opening the Center as an international hub for learning immersion in the cacao research.