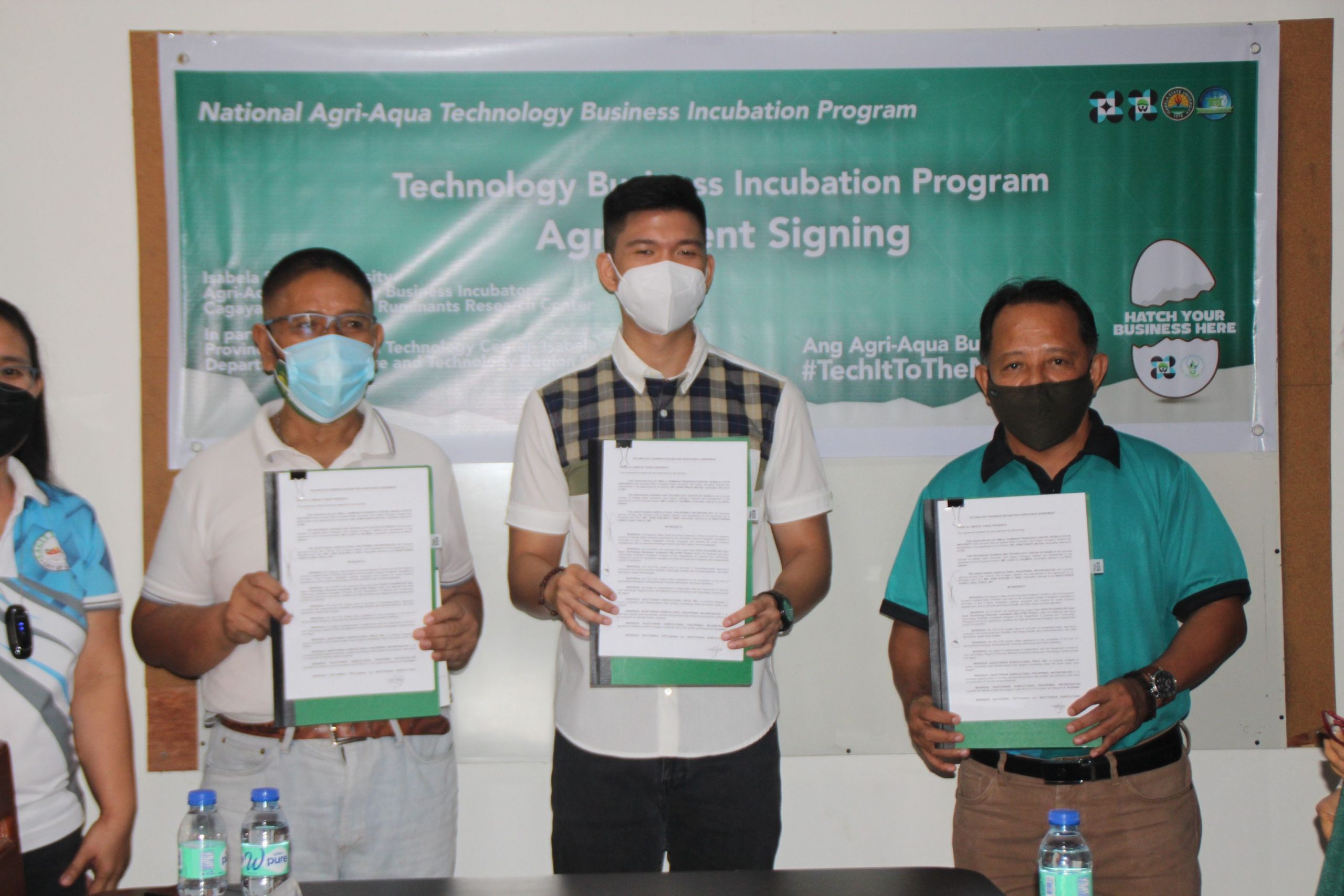 The Isabela State University Agri-Aqua Technology Business Incubation (ISU-ATBI) Project under the National ATBI Program of the Department of Science and Technology- Philippine Council for Agriculture, Aquatics and Natural Resources Research and Development signed an incubation agreement Sagittarian Agricultural Philippines, Inc expand the company's product line.
Sagittarian Agricultural Philippines, Inc started its poultry production, hog-raising, fish production and grains trading in July 2016. In 2018, the company established Sagittarian Meat Processing. To promote the products, food counter outlets under the tradename The Chicken Place were installed initially within the city of Ilagan and expanded in the provinces of Isabela and Cagayan. Despite the pandemic, the company managed to respond to the need for fresh and affordable products by establishing Juicy Delight in December 2020. Juicy Delight carries locally produced products such as Hotdog, Hungarian Sausage, Longganisa, Embotido, Burger Patty, Nuggets, Ham and other chicken marinated products.
Recognizing the need innovate and capture bigger market, the company enrolled to the ISU-ATBI incubation program managed by ISU-CVSRRC. In partnership with Provincial Science and Technology Center (PSTC)- Isabela, the incubator will assist Sagittarian Agricultural Philippines, Inc in developing canned chicken products utilizing the developed meat canning technology of ISU-CVSRRC.
The canned products will be sold as ready-to-eat products and designed to be responsive to the present needs of the consumers. The company will utilize its own locally produced meat, hence cost of production will be lower as compared to other food processors. Aside from developing canned products, ISU-ATBI will also provide services in brand marketing, e-commerce and financial management.
The technology business incubation agreement was signed by Dr. Jonathan N. Nayga, the Director of ISU-CVSRRC, Mr. Lucio G. Calimag, the Director of PSTC-Isabela and Mr. Jose Avelino G. Diaz, the President and CEO of Sagittarian Agricultural Philippines, Inc.
With this partnership, we hope that the technology-based food processing will be adopted and hopefully will boost food processing industry in the province utilizing locally produced raw materials and soon will make Sagittarian Agricultural Philippines, Inc. one of the leading integrated agricultural companies in the country.