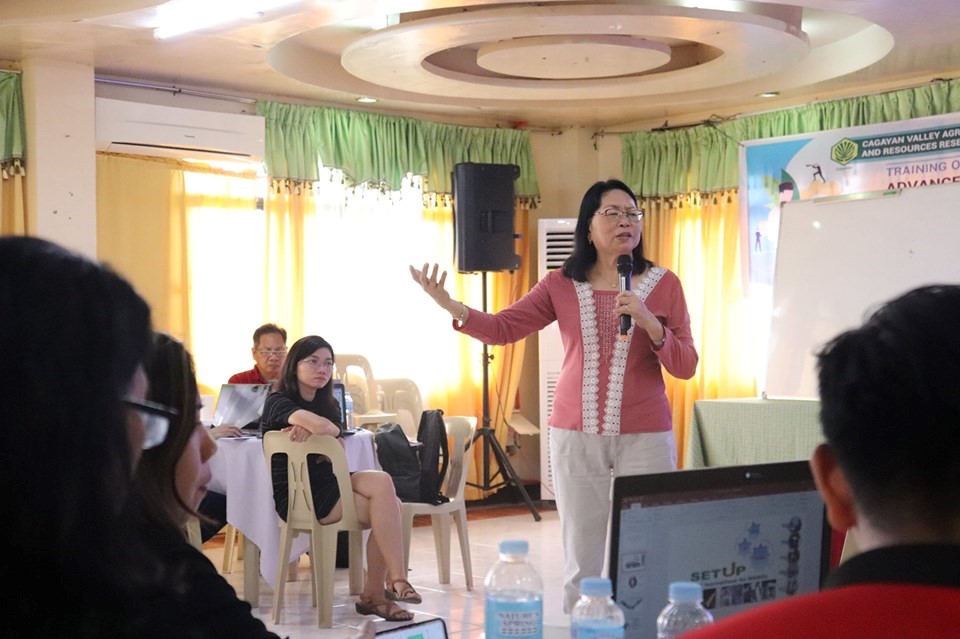 Cagayan Valley Agriculture, Aquatic, and Resources Research and Development (CVAARRD) has conducted a training-workshop on Advanced Quantitative Techniques in Project Impact Evaluation, Tuesday (September 24).
The weeklong activity covers lecture series that sought to enable personnel from Research, Development and Extension (RDE) of the consortium's Cluster Member Agencies (CMAs) in their researches on impact assessment.
Delegates to the training-workshop include SUCs and agencies from Isabela State University (ISU), Nueva Vizcaya State University (NVSU), Quirino State University (QSU), Department of Agriculture Region 02 (DA-R02), Department of Science and Technology Region 02 (DOST-R02), and DA-Agricultural Training Institute (DA-ATI).
Aside from the lectures, there will be workshops and report presentations that will be coming from the participants of the said event.
In her speech, Dr. Miladis Afidchao of CVAARRD believed the training would improve the proposals of the participants during the training of basic Impact Assessment, which preceded this event.
Both of the trainings were part of training series that capacitate participants in their research undertakings.
Meanwhile, recently installed Vice President for Research and Development, Extension and Training (RDET) Dr. Orlando Balderama addressed the importance of the training on assessing how the technologies developed by participating agencies became beneficial for their corresponding stakeholders.
Resource person and speaker will be Dr. Marilyn M. Elauria, professor from University of the Philippines- Los Baños, specializing on Project Analysis, Market Assessment and Impact Assessment.
Philippine Council for Agriculture, Aquatic and Natural Resources Research and Development (PCAARRD) has funded the 4-day training.