Feature Story | In the continuing pursuit towards quality medical education experience in the countryside, Isabela State University- College of Nursing has fostered partnership among local health providers to maximize the clinical experience of its students through Related Learning Experience (RLE) Program.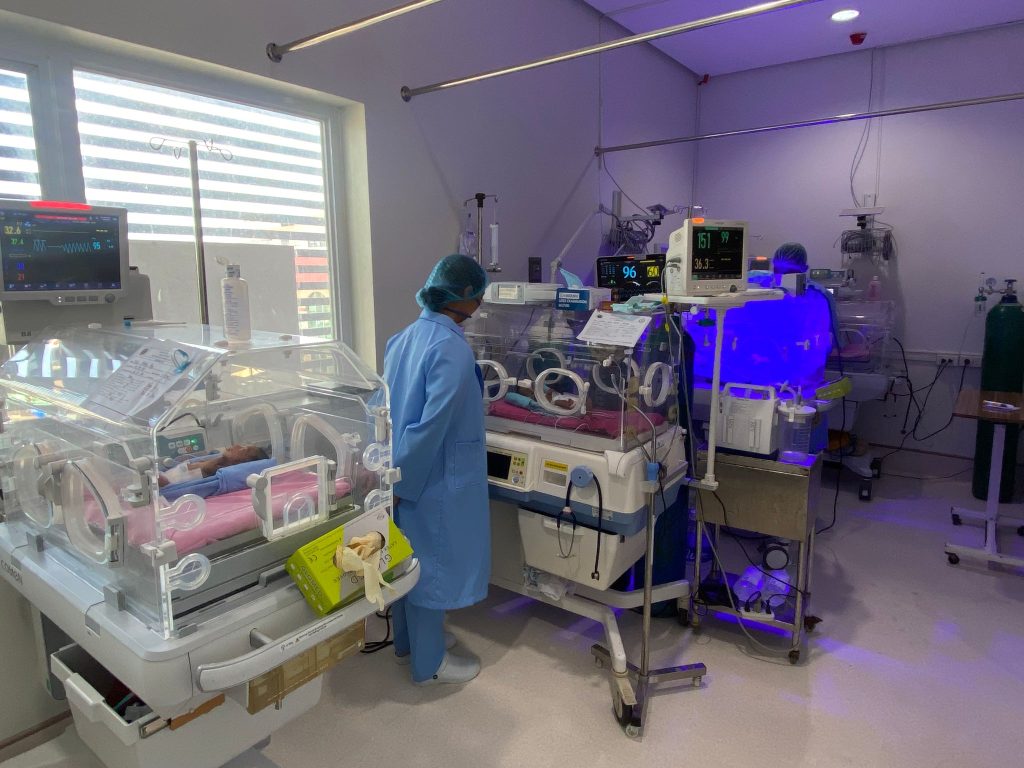 Nursing Education Teaching – Learning Process is composed  of theoretical/didactic and practical/experiential parts, and the latter also known as the Related Learning Experience (RLE) which subdivided in two (2) parts- the Clinical and Skills Laboratory.
Based on the Guidelines of the Commission on Higher Education (CHED) for the implementation of CHED Memorandum Order (CMO) No. 46 s. 2021, this regulating body implements the "shift from competency-based standards to outcome-based education". In these guidelines it specifies the "core competencies' a student nurse should expect to acquire once they graduate from their Bachelor of Science in Nursing degree.
It is with this regard that the University and the College of Nursing tied-up with different local, and national facilities/hospital to thoroughly enhance the curriculum in nursing with the integration of Related Learning Experience (RLE) in various nursing care. Several Contract of Agreement COA were established to the following Local Government Units and facilities within the province of Isabela:
Local Government and Rural Health Units:  different Rural Health Unit in Isabela and Local Government Units.
Local facilities: Paguila-Lucas Hospital (PLH); Manango Hospital (MH); Cauayan Medical Specialists Hospital (CMSH); Adventist Hospital Santiago City Inc. (AHSCI); Flores Memorial Medical Center Inc. (FMMCI); De Vera Medical Center Inc. (DVMCI); Santiago City Renal Care Services Inc.; Southern Isabela Medical Center (SIMC), and many more.
Expectations for current nursing practice competencies have increased due to the complexity of globalization, the dynamics of information technology, demographic changes, health care reforms, and growing consumer demands for high-quality nursing care. The Core Competency Standards of Nursing Practice in the Philippines were therefore adopted and issued in 2005 as a result of a significant project, according to Board of Nursing Resolution No. 112 Series 0f 2005.
Related learning experience would allow student nurses to prepare them to their duties and responsibilities as a future professional nurse practitioner. In lieu with the Nursing Education, Related Learning Experience (RLE) is a teaching-learning opportunities designed to develop and advance the competencies of the student nurses in utilizing different methods of nursing care in various medical situations.
RLE's can be obtained in different medical facilities such lying-in clinics, community health facilities and locations (e.g. Barangays and/or adopted communities), medical and specialty facilities.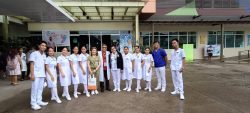 An utmost objective of RLE's is for the student nurses to provide direct care to well and ill clients and the opportunity for the student nurses to practice what has been taught and learned in the College of Nursing. With the clinical experiences of the students, they could learn to identify different relationships in various medical situations, recognize the context of the actual situation as based to their theoretical foundations taught in school, anticipate and any potential problems of the client through the initiation of nursing assessment which could be very helpful in developing nursing plans to each client that could perceive the situation as a whole.
The College of Nursing of Isabela State University adopted a curriculum of a competency-based nursing as theoretical or a book-based learning in nursing is not enough, thus each nursing should be accompanied by thorough understanding and interest.
Southern Isabela Medical Center in Santiago City, the based-hospital of College of Nursing is our partnership in terms of dedication and unwavering commitment in providing exceptional care to all the client who needs the utmost wholistic treatment. The students are rotated in different departments of the facility, like the Emergency and Out-patient department, Neonatal Intensive Care Unit, Medical-Surgical Unit, OB unit, pediatric units, and the students of the College of Nursing also have the chance to assist doctors in different surgical operations and assists OB doctors during normal spontaneous deliveries.