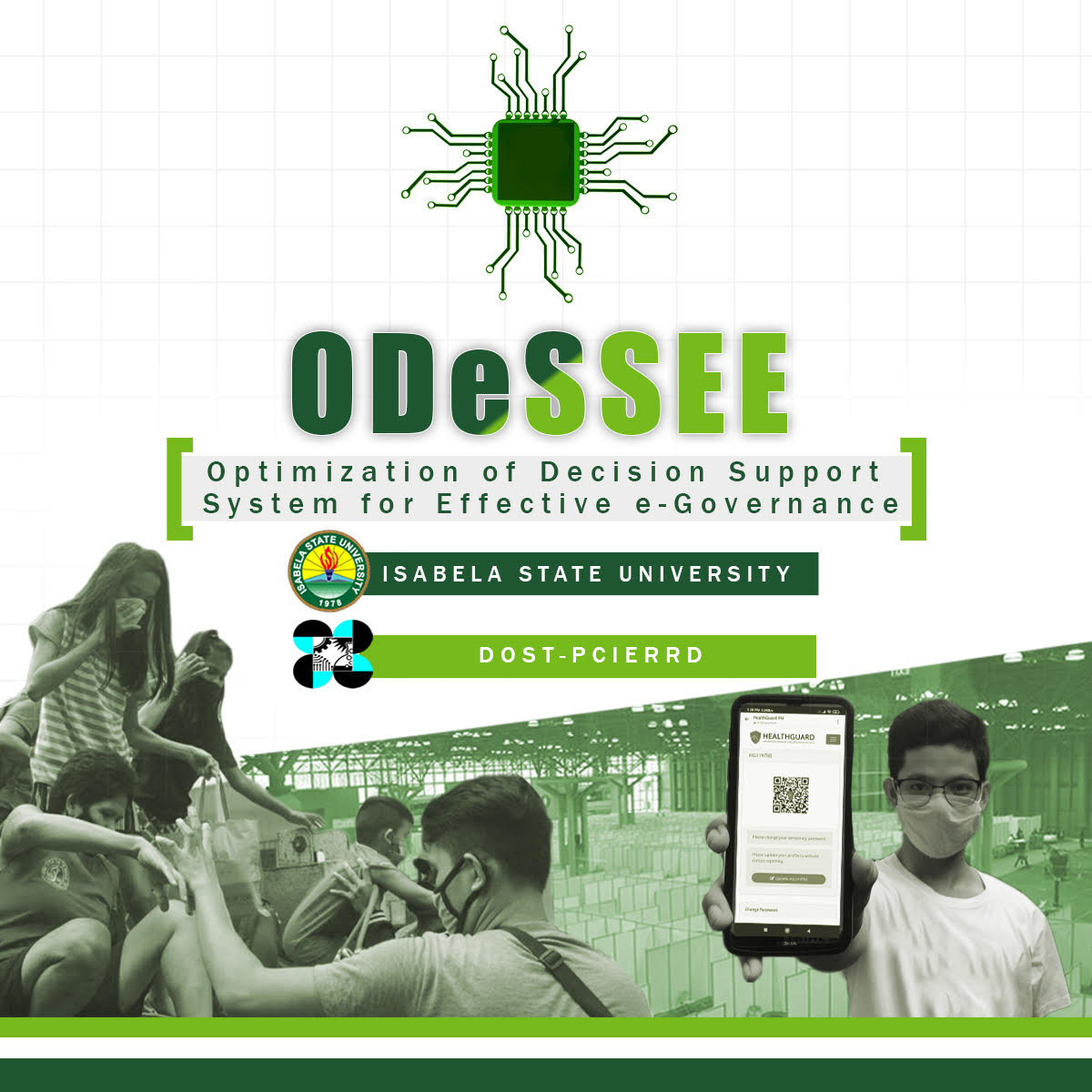 Isabela State University's (ISU) upcoming system "Optimization of Decision Support E- System for Preemptive Evacuation" or Project ODeSSEE has received national funding support thru the office of Senator Juan Edgardo "Sonny" M. Angara.
Senator Angara has apportioned Php 5 Million, which has now been included in the 2021 budget of the University, to propel development of IoT-based (Internet-of-Things) Flood Early Warning sensors from the generated data models of ODeSSEE.
ODeSSEE simulates with the information and profiling features of HealthGuard PH, as well as relevant flood historical data of Cagayan Valley Disaster Risk Reduction Management Office (CVDRRMO), together with the Region 02 CoVid-19 Zoning Map by the Office of Civil Defense- Region 02 (OCD-R02), in generating safe/unsafe mapping to determine alternative evacuation areas for flood disaster in the midst the CoViD-19 situation to prevent spread of the virus.
Early this January 6, it has been approved for funding support with the amount of Php 1 Million under Good Governance through Data Science and Decision Support System (GODDESS) Program of Department of Science and Technology-Philippine Council for Industry, Energy and Emerging Technology Research and Development (DOST-PCIEERD) for project implementation.
The project will be piloted in selected community households in Ilagan and Cauayan cities.(JF/GZ/BJC-UMIS-CMS)