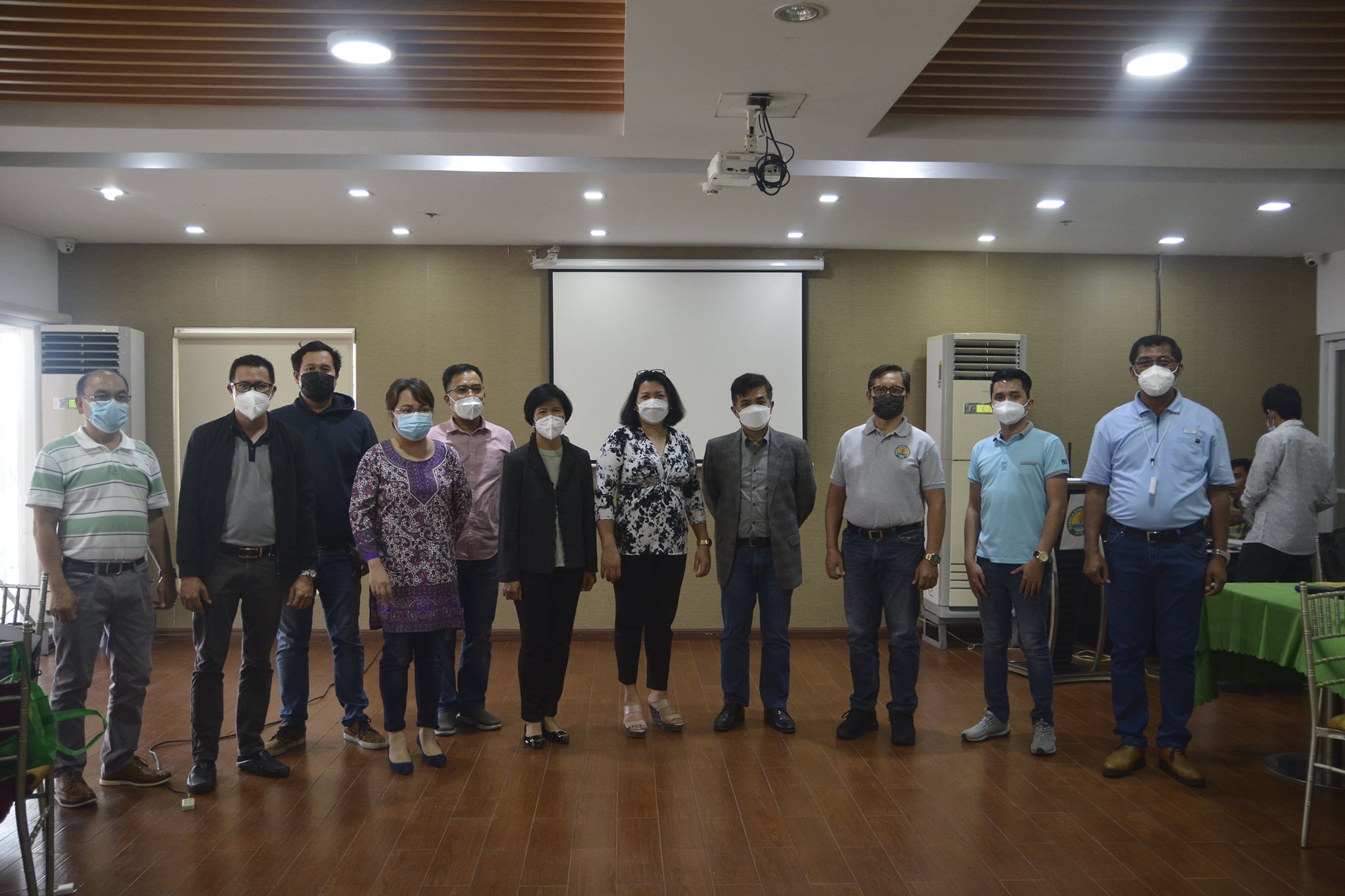 As the new normal carries-out amid the continuing onslaught of the COVID Pandemic, officials and executives of Isabela State University moves for this year's Mid-Year Review alongside Strategic Planning Workshop on Smart University Development, which commenced Monday (July 5).
Administrators have looked into the strategic course of the University in meeting the vision and objectives of the Strategic Development Plan (SDP), which temporarily decelerated due to the health crisis.
Despite the pandemic, ISU underscored a 50% accomplishment of its targets, explained University Planning Director Constante Medina.
Director Medina also revealed that ISU is only about three-point short from the 42 point-requirement of the SUC Levelling Scorecard to become SUC Level V.
Vice President for Planning Dr. John N. Cabansag is positive on the escalation of the University's performance, with careful and proper assessment which he worded as "critical" to an organization in finding-out measures to improve engagement, transparency, and accountability as an agency.
"Let us remember that the objectives of this workshop can only be attained by assessing and evaluating our performance during the previous years", Dr. Cabansag added.
Assuring the continuous plight of ISU, University President Dr. Ricmar P. Aquino says "our resilience and unity as 'One Isabela State University' (OneISU) will be our weapon to overcome this pandemic".
"We should remain steadfast and sustain the gains that we have attained, and not allow this situation to hinder us from further improving our services towards quality and excellence", Dr. Aquino furthered.
Dr. Aquino laid out some of the strategic path the University will undertake on the next four years, complementing the vision and objectives of the SDP:
Incorporation of Smart University vision
Undergo Institutional Sustainability Assessment
SUC Level V upgrade
More programs to be awarded as Center of Development/Center of Excellence
International Accreditation
Programs directed towards Industry 4.0
Philippine Quality Award Lvl. 1
PRIME HR Upgrade
Contribution to the country's rank at Global Innovation Index thru aggressive IPR Registration
Strengthening and Mobilizing R&D Centers
Fostering economic zones thru Special Economic Zone (SEZ) Institute
With these, the strategic planning workshop gears on approaching the Smart University framework, which utilizes Logical Framework Approach, Situation Assessment/Environment Scanning, and SWOC Analysis in assessing the University's preparedness in integrating the new-found commitment.
Present on the event were the dignitaries from the partner agencies of ISU, who shared their insights on their respective strategic directions. These include Dr. Almacita P. Abrigo, representing CHED-Region 02 Director Dr. Julieta M. Paras; Mr. Lucio G. Calimag who represented DOST Undersecretary for Regional Operations Sancho A. Mabborang; NEDA-Region 02 Director Dionisio C. Ledres Jr.; DA-Region 02 Director Narciso A. Edillo; with special appearance of Dr. William A. Medrano, the former ISU Vice President for Research and Extension, and now the DA Undersecretary for Livestock.
On the night of the opening program, ISU administrators joined in the retirement tribute and celebration for Dr. Medrano, together with his spouse, the University Director for Extension and Training Dr. Pedrita N. Medrano, who have rendered almost 43 years of public service in the University.