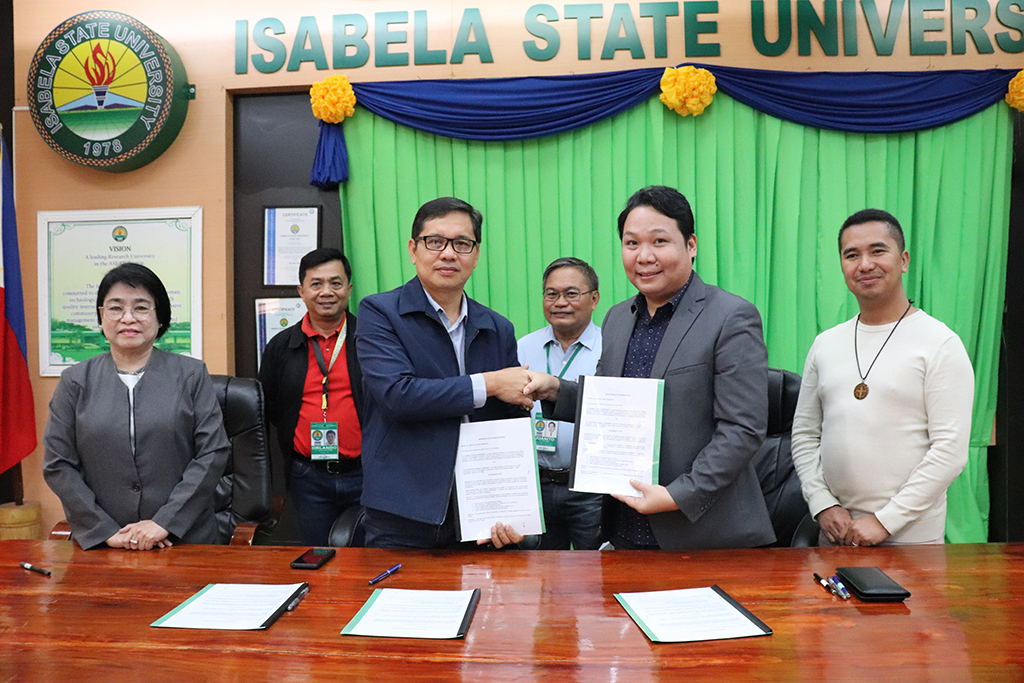 Philippine Normal University has affirmed partnership with Isabela State University as parties signed memorandum of understanding, Friday (February 14).
Collaboration is geared towards R&D cooperation, capacity building, and technical exchange.
PNU sees ISU's strength in Agriculture and research undertakings as promising practices, which can be integrated in their academic and research frameworks.
In a close-door meeting, newly designated president of PNU, Dr. Bert J. Tuga discussed with ISU president Dr. Ricmar Aquino his vision for their institution.
Dr. Tuga hopes to revitalize traditional education practices using mainstream digital platform, conforming to smart education practices of Education 4.0. ISU has been able to front Smart Education, particularly the Cauayan Campus as the partner institution of LGU Cauayan for the Smarter City initiative.
PNU president has also asked the assistance of the University in their research undertaking. They seek to expand PNU's mantra as "hub for indigenous people" by engaging comprehensively in research.
With such, ISU would be providing consulting services to PNU. President Aquino assures intensive collaboration and sharing of resources.
ISU has been able to establish its stance as the leading research university in Cagayan Valley, with 26 research centers that allowed the University to pioneer discoveries and technologies in areas of cacao research, artificial insemination, and freshwater resources.
President Aquino has toured PNU executive around the main campus, where some of the largest research centers were situated like Cagayan Valley Cacao Development Center; Climate Change Center; the first NICER program in the region, the Cagayan Valley Freshwater Fisheries Center; and the Cagayan Valley Small Ruminants Research Center.