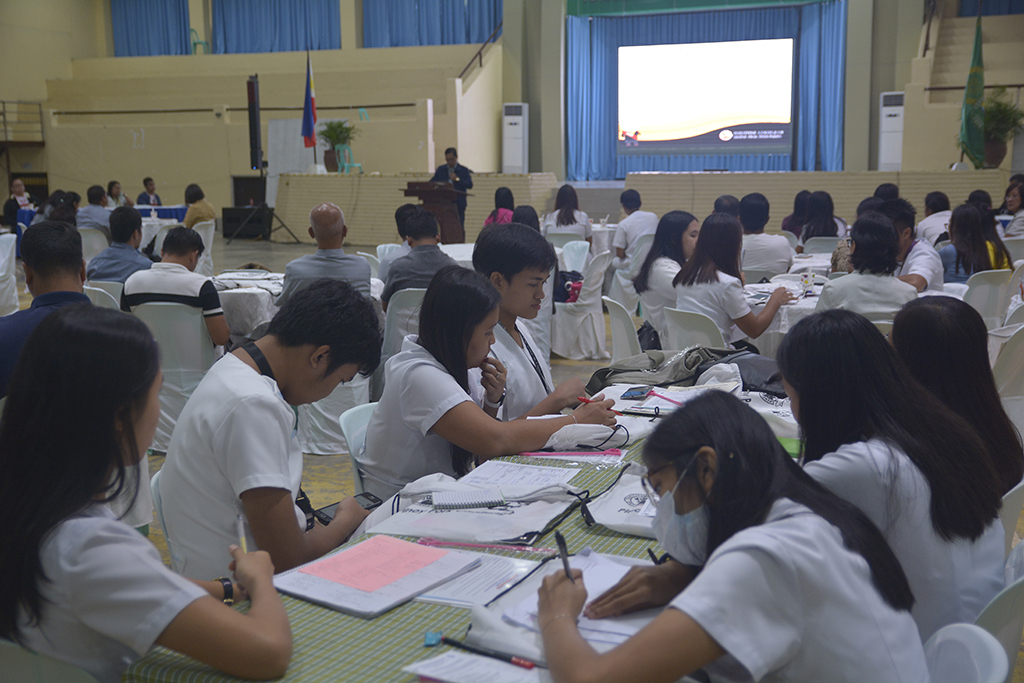 ECHAGUE, ISABELA– After the first roadshow in Aklan, swine practitioners have gathered at the Isabela State University-Echague Gymnasium for the Luzon-leg of Philippine College of Swine Practitioners' (PCSP) 2019 Pork Challenge Roadshow, Monday (November 11).
The roadshow aimed to create awareness to swine practitioners, especially at the height of African Swine Fever trend.
The growing number of consumers' shift to other meat sources (such as fish, beef and chicken), would cause major effect to the swine industry, reports say.
With such, the PCSP introduced proper intervention and preventive measures to swine practitioners, including proper sanitation of pigpens.
As University President Ricmar Aquino welcomed the delegates, he expressed "high hope that the solution to the threat will be given light today", as he believes food security is a prime concern.
He also added that the university advocates community access on proper knowledge, thus welcoming such undertaking that would create awareness on local swine practitioners.
Swine production provides 60% of total meat consumption in the country, the largest among the livestock and poultry industry.