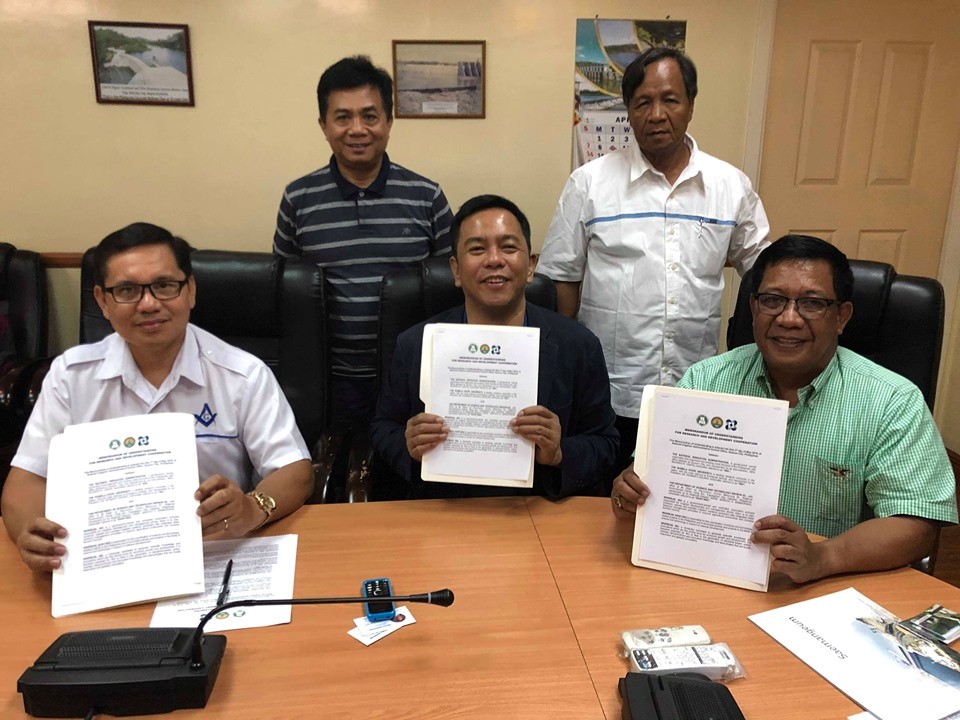 Isabela State University has joined-hands with Department of Science and Technology Region 02 (DOST-R02) and National Irrigation Authority in a tripartite signing of Memorandum of Understanding (MOU) on Tuesday, May 7.
Conferred upon the understanding was the focus on the optimization of water resources of Magat attributes including watershed, reservoir, and water quality management.
The MOU also eyes development of tourism industry, together with strengthening of water-user associations of the agriculture sector.
Lined with the University's thrust on Research and Development (R&D), ISU will serve as R&D arm of NIA in generation of knowledge on the concerned matters.
The University has long been working with NIA on areas of quality water management and service delivery, engaging in international talks with National Taiwan University and International Integrated Training Workshop.
In an interview, University Research Director Orlando Balderama said the dialogue with NIA and DOST lifts the institution as "higher learning in the area of water management". Moreover, he recognizes this undertaking as means of capacitating ISU's Water R&D Center.
The MOU will remain in force for a period of five years.