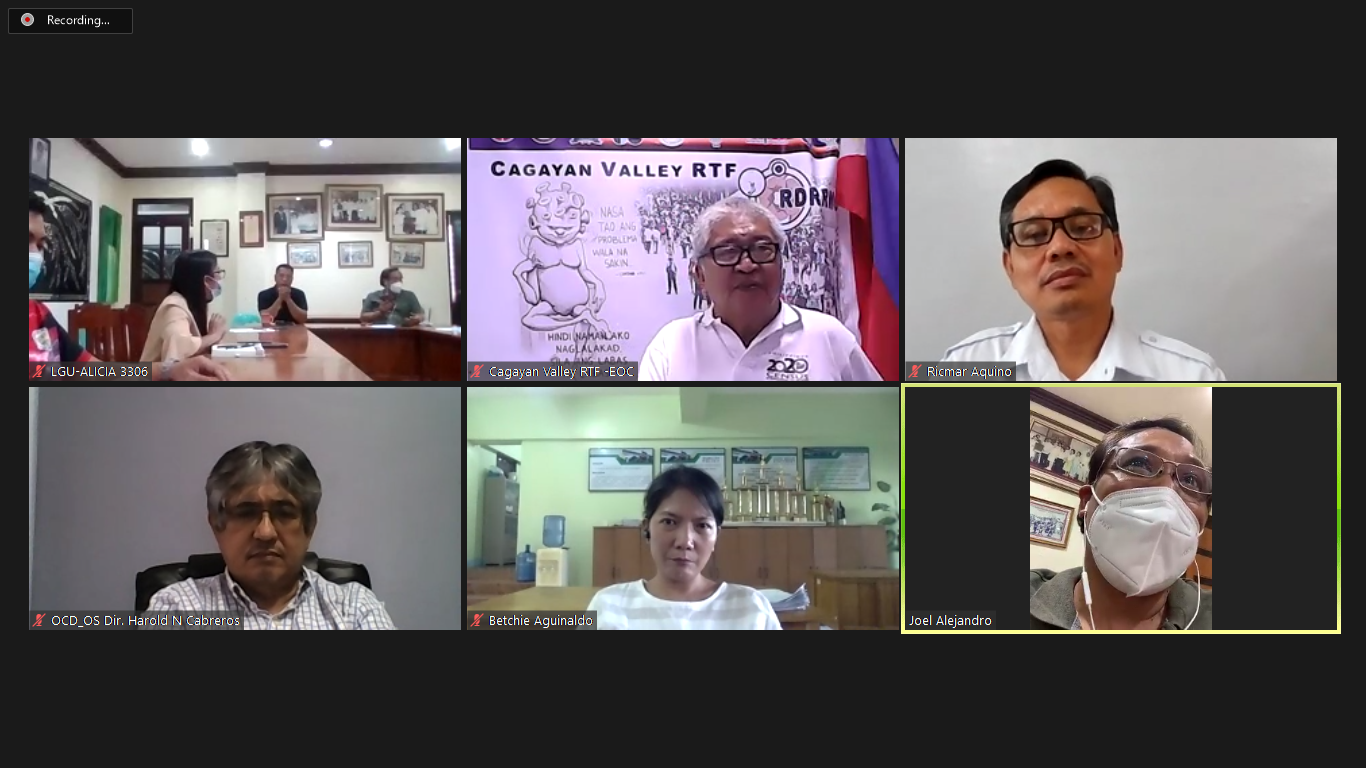 In a virtual meeting this afternoon (September 2), Alicia Mayor Joel Alejandro signified interest on HealthGuard to assist their contact tracing efforts after the increasing cases on COVID-19 infection in the municipality.
HealthGuard was initially piloted in the City of Ilagan after the memorandum of agreement with the University on the tech transfer early July this year.
The tech use showed promising results, as LGU Ilagan Mayor Jay Diaz in a video message said it beefed-up their contact tracing operations. Diaz also noted that the City is hundred percent HealthGuard operational.
Regional Implementation approved
Office of Civil Defense (OCD) Regional Director Dante Balao, who is also the Regional Task Force on CoViD-19 chairperson, said that Cagayan Valley would be the first region to implement automation of a contact tracing system with the vision of extending HealthGuard to other LGUs.
Meanwhile, OCD Director on Administrative and Financial Management Service Major General Harold N. Cabreros from the national office commended the system's interface and functions, and has promised support to its implementation in Region 02.
The University and OCD Region 02 sealed partnership early this August 24 on the contact tracing venture. The HealthGuard technology was then introduced to the Regional Inter-Agency Task Force (RIARF) meeting later on August 31.
HealthGuard expansion
University President Dr. Ricmar Aquino affirmed that ISU will continue to innovate the app to cover Disaster Risk Reduction Information Management System.
Meanwhile, HealthGuard has already integrated Region 02 Zoning Concept developed by OCD Region 02, which allows digital mapping of CoViD-19 concentration areas on respective degrees- Critical, Containment, Buffer, and Outside Buffer.
HealthGuard is also expected to gear-up for Phase 2 interface, which includes radio-frequency identification (RFID) for cars, and Bluetooth scheme for individuals. Phase 1 includes text messaging, web access, and QR Code.