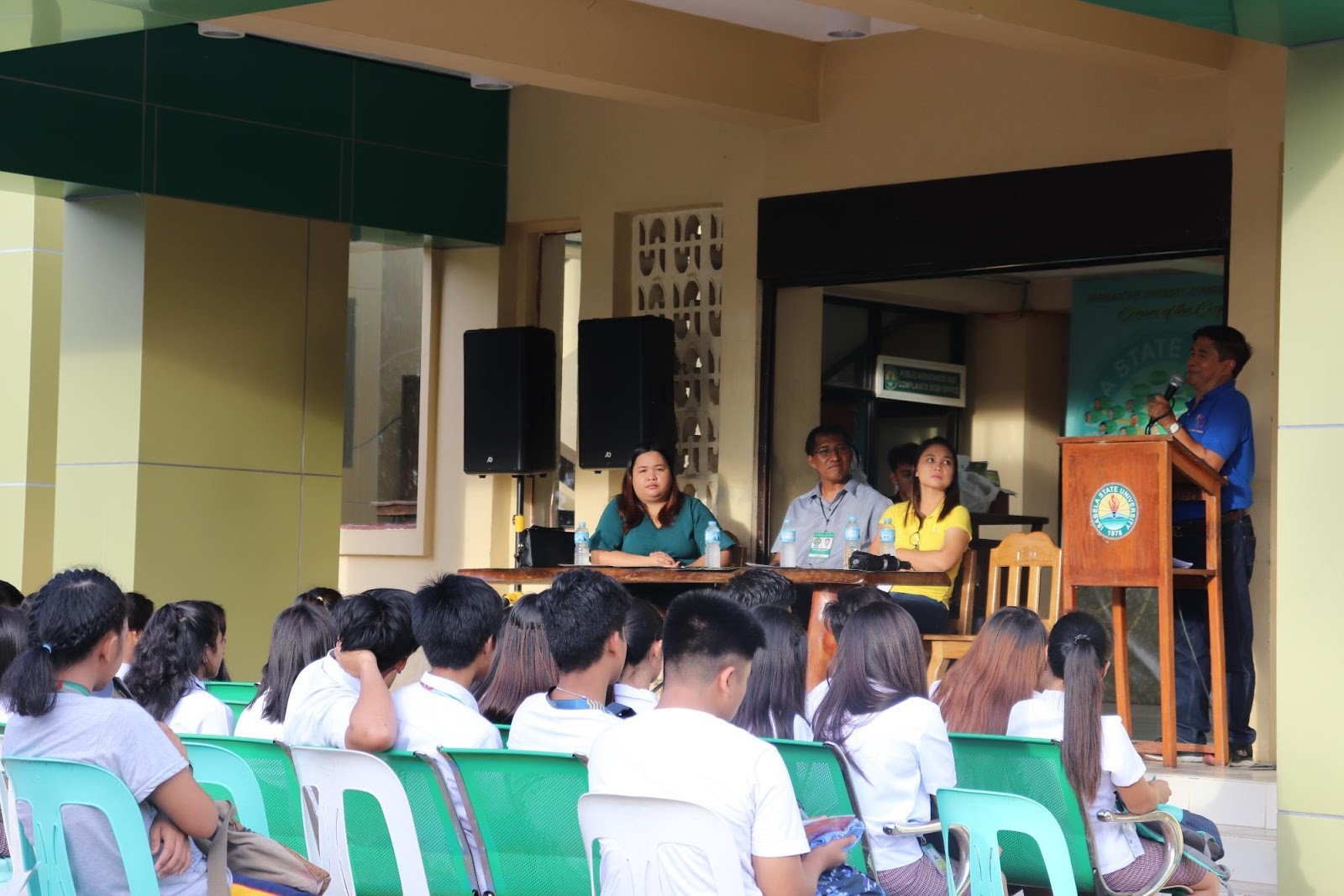 The cry for action on Climate Change has reached the university as students of Echague Campus marched with placards and posters in support for Global Climate Strike, Thursday (September 26).
ISU, bannered as university for "nature", puts prime value on environmentalism.
With the support of the administration, the movement paraded the entire campus, picking trashes and plastic wastes along the way. "In this simple way, we are able to show our commitment for our environment", Echague Supreme Student Council (SSC) President and out-going Student Regent Kathleen-ann B. Trinidad says in an interview.
During the short program, Balik-Scientist Guillermo Mendoza commended the initiative of the student council for participating the "timely and relevant" event. Mendoza also expressed "it is equally impressive that the admin has taken Climate Change".
The Balik-Scientist believes that Climate Change is "one of the challenges you have to face" and such collaboration is vital in the efforts of preventing it.
"I would like to apologize on behalf of my generation", Mendoza says, as he shares the "legacy" left in terms of the "condition of the planet". He also warned "the earth is close to the tipping point", prompting immediate action.
Balik Scientist Mendoza expressed, "majority of the heavy lifting will be done by you", which he advised "even if it is drop in the bucket, that drop has some ripple effects".
"The time to act is now. If we don't act now, it may not be enough to address climate change", Mendoza further claimed.
As part of environmental commitment, Ms. Trinidad announced the support form the Provincial Government with the promised funding of drinking fountains around the said campus, in efforts of reducing plastic bottled-water containers.
Meanwhile, Vice President for Administration and Finance, Atty Romano P. Cammayo expressed that this initiative must also be replicated by other campuses of the university.
In a speech, Atty. Cammayo said, "Climate Change is a phenomenon we have to face".
Campus Student Affairs and Services Director, Dr. Lilibeth Sanchez also urged students to act on the matter, saying "this activity is not only awareness, but challenge to do part".