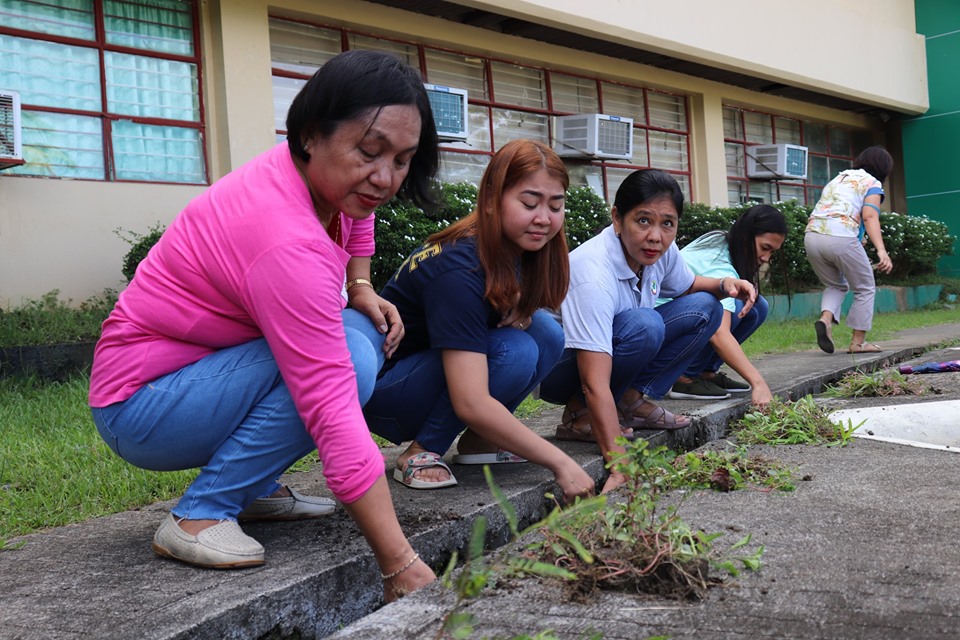 ECHAGUE – Joining the efforts of the Provincial Government in lessening dengue cases, ISU on Friday (June 26) conducted a massive clean-up drive in various offices, premises and possible breeding areas of the female day-biting aedes mosquitos.
Following the release of Executive Order No. 03- 2019 from the Office of the Provincial Governor, ISU has ensured clean surroundings, ready for the rainy season and the surge of incoming students this August.
Earlier this July 19, Isabela Governor Rodito Albano III announced a non-working holiday on July 26, reserving the date for the said activity of the annual "Todas Dengue, Todo na 'to".
This is after reports of soaring dengue cases in the region.
Cagayan Valley Regional Health Director Rio Magpantay stressed the region has registered alarming 177 percent climb from last year's record to the present, in the same January to June period.
About 2,254 last year to 6,233 cases in the same period this year were registered according to records from DOH-Regional Epidemiological Surveillance Unit.
In Isabela alone, Provincial Health Office reports alarming 2,398 cases with 15 confirmed deaths- 917 cases increase from same period in 2018.
Female mosquitoes breed during rainy season, hovering over areas of stagnant waters- prompting regular cleaning and covering of water supplies.
Sources:
https://www.gmanetwork.com/news/news/regions/700097/22-deaths-recorded-as-dengue-cases-soar-by-177-in-cagayan-valley/story/
https://pia.gov.ph/news/articles/1024818