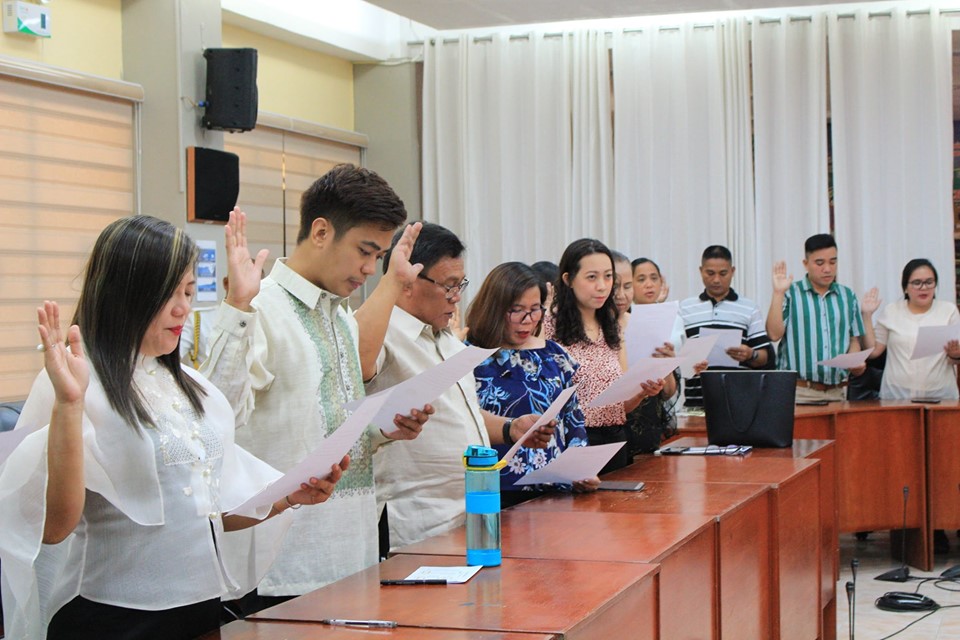 The addition of workforce will help propel the university's provision of services, says President Ricmar Aquino as oath-taking ceremony of new appointees and promoted employees commenced Monday, September 23.
31 employees assumed respective posts; with 17 promoted (14 faculty members and 3 from non-teaching), 8 original that were given items (6 from faculty and 2 from non-teaching), 3 coming from DepEd, and another 3 re-employed.
"Habang umaangat ang university, dapat umaangat tayong lahat" Dr. Aquino furthered, emphasizing the collaboration between management and staff on elevating the university in "greater heights".
The President also advised the employees to "work for the best interest of the university".
Atty. Romano P. Cammayo, Vice President for Administrative and Finance Services, meanwhile, stressed "sustain culture of excellence". He also expressed the support of the management in making ISU "better".
Addressing the moral conduct, Dr. Editha F. Ausa, Vice President for Academic and Related Affairs, urged the appointed and promoted faculty members and staff to "do the extra mile to the University" and perform even without their superiors.
In relation to work ethics, Dr. Ausa posed the more important question, "who are you when no one is looking?"
The newly appointed personnel will undergo training and Alay sa Bayan (ALAB) induction program and will undergo reorientation on the Civil Service Code as mentioned by Dr. Jay P. Chy, University Director for Administrative Services.