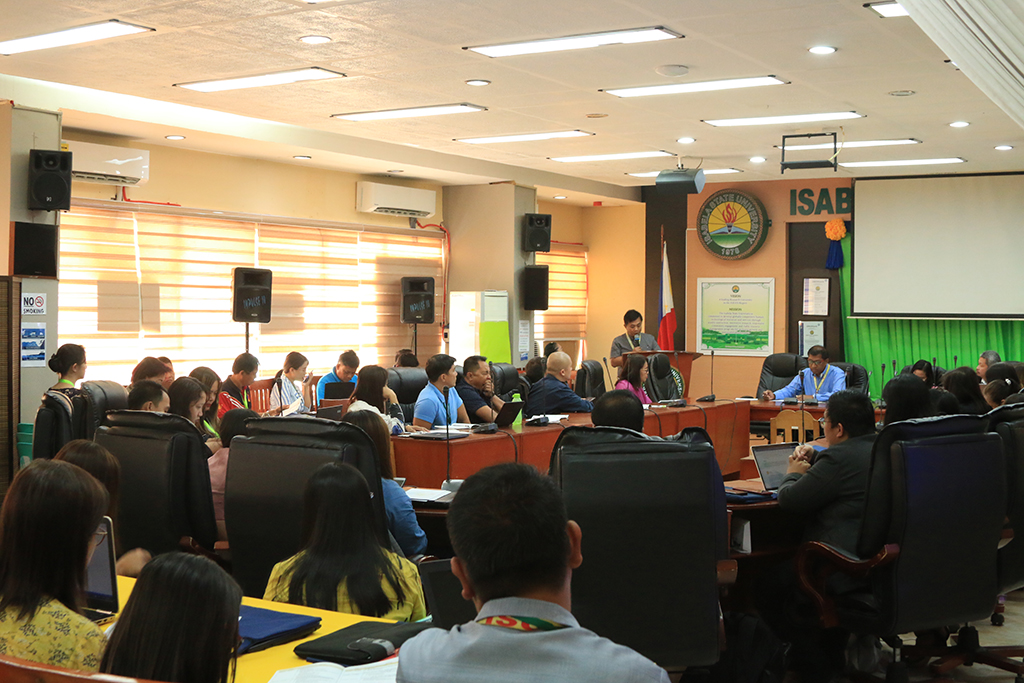 In an effort to increase research engagement as well as capacitate researchers in northern luzon, Isabela State University (ISU) thru University Professional Development Training Institute leads training workshop in research paper publication, which commenced this morning.
The training program engages participants in an intensive and practical hands-on experience, enabling them in publishing research papers in refereed journals including Clarivate Analytics, ASEAN Citation and Scopus Indexed Journals.
The event also intensifies research collaborations of the University, its peer institutions and partner agencies.
Researchers from various academic institutions and government agencies joined the two-day event. These include participants from Technical Education and Skills Development Authority (TESDA), Nueva Vizcaya State University (NVSU), Batanes State Colleges (BSC), Bulacan State University (BulSU), Camarines Polytechnic Colleges (CPC), Quirino State University (QSU), Ifugao State University (IfSU), and ISU.
ISU in fronting region's research initiatives
ISU, with its vision of becoming a leading research university, has been consistently capitalizing on number of research undertakings. This includes pioneering innovations from multiple disciplines like engineering, agriculture, biotech, genetic and smart technologies. The University has also partnered with institutions abroad, fronting various research undertaking such as freshwater resources and water management.
In a speech, Vice President for Research and Development, Extension and Training (RDET) Dr. Orlando Balderama pointed out the importance of research. He said, the innovations and technologies made possible through research, is the driving force of economic advancement.
Dr. Balderama also shared insight on how ISU transforms its benefits from research undertakings to its institutional upgrade, which leads to the three strategic priorities of the University: (1) research and development, (2) external linkages and partnerships, and (3) governance.
Those strategies encourage more research engagements, which would eventually lead to overall improvement of an institution's performance, says Dr. Balderama.
The University is also willing to support forums like this, added the Vice President for RDET, to equip the research community with timely platforms, ethical standards, that would reinforce their pursuit on research.
Research for Development
Meanwhile, Vice President for Admin and Finance, Atty. Romano Cammayo, embarked "we publish for us to remain relevant".
VP Cammayo explained, researches must be geared towards addressing community concerns with the concept of sustainable development.
The Vice President also believed, that as academic institution, "researches are key performance indicators… [and] basis of determining academic value".