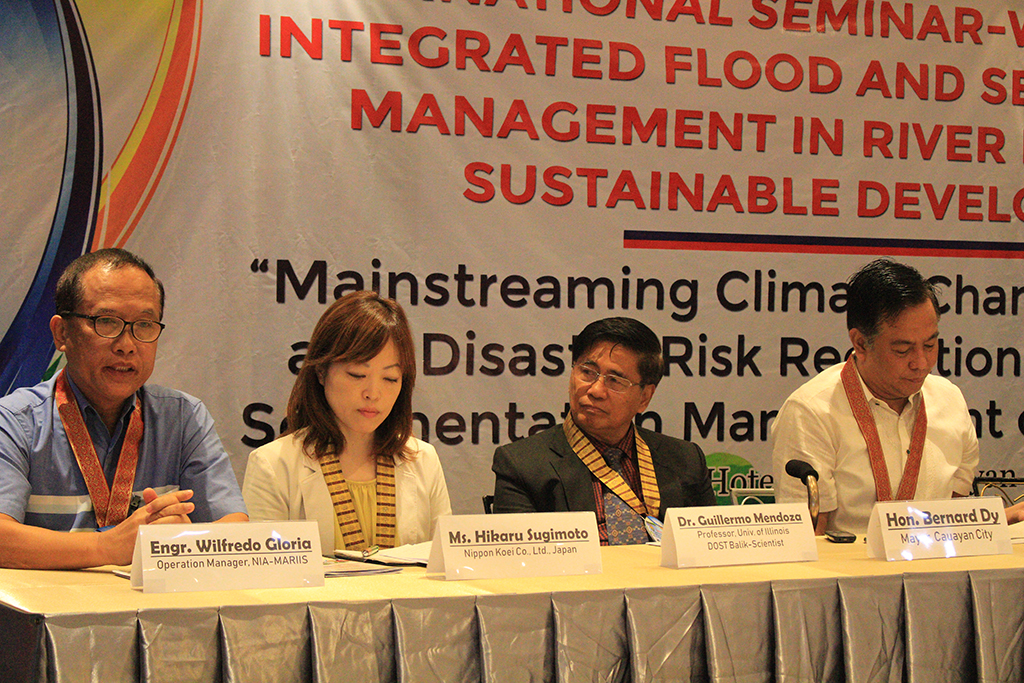 Isabela State University (ISU) reinforces the effort of optimizing, upgrading of dam sedimentations, and water security management, as international seminar-workshop on Flood and Sediment Management rolled-out this morning (Nov. 27).
The said workshop aims to enable concerned sectors through an integrated approach of effective water reservoir management with combination of mitigation-adaptation responses, especially in the Magat Dam Reservoir.
The Magat Reservoir, being the closest water basin, is the subject of collaborative discussion regarding sediment condition and security management.
People from the academe and concerned government departments have gathered in the said event, which include, Kyoto University, University of the Philippines (Diliman), National Irrigation Authority (NIA), Department of Science and Technology (DOST-R02), Department of Agriculture, LGU Cauayan and SN Aboitiz Power Group.
Participants would be immersed in different lecture series, which would serve as an avenue of knowledge sharing from principles and practices inspired from Japan and neighbouring South-east Asian countries towards effective implementation of programs and interventions. They will also be toured at Magat Dam to take a closer look of its operation and condition.
In a speech, University President Dr. Ricmar Aquino shares importance of paying attention on dam conditions, especially Magat, as he believes "there will be problems if we fail to come up with solutions".
He said, the Magat plays vital role in Province of Isabela's transformation economically, generating electricity to every household- as to other water reservoir in the country.
Meanwhile, DOST Regional Director Sancho Mabborang expressed that the seminar would be a great help in equipping the state of Magat.
Researches of ISU, particularly papers authored by Vice President for Research and Development, Extension and Training (RDET) Dr. Ornaldo Balderama, were used as references in lecture series regarding Flood and Reservoir Management in areas of Cagayan, Apayao, and Abra.
Dr. Balderama was the project's Team Leader.
Photos: