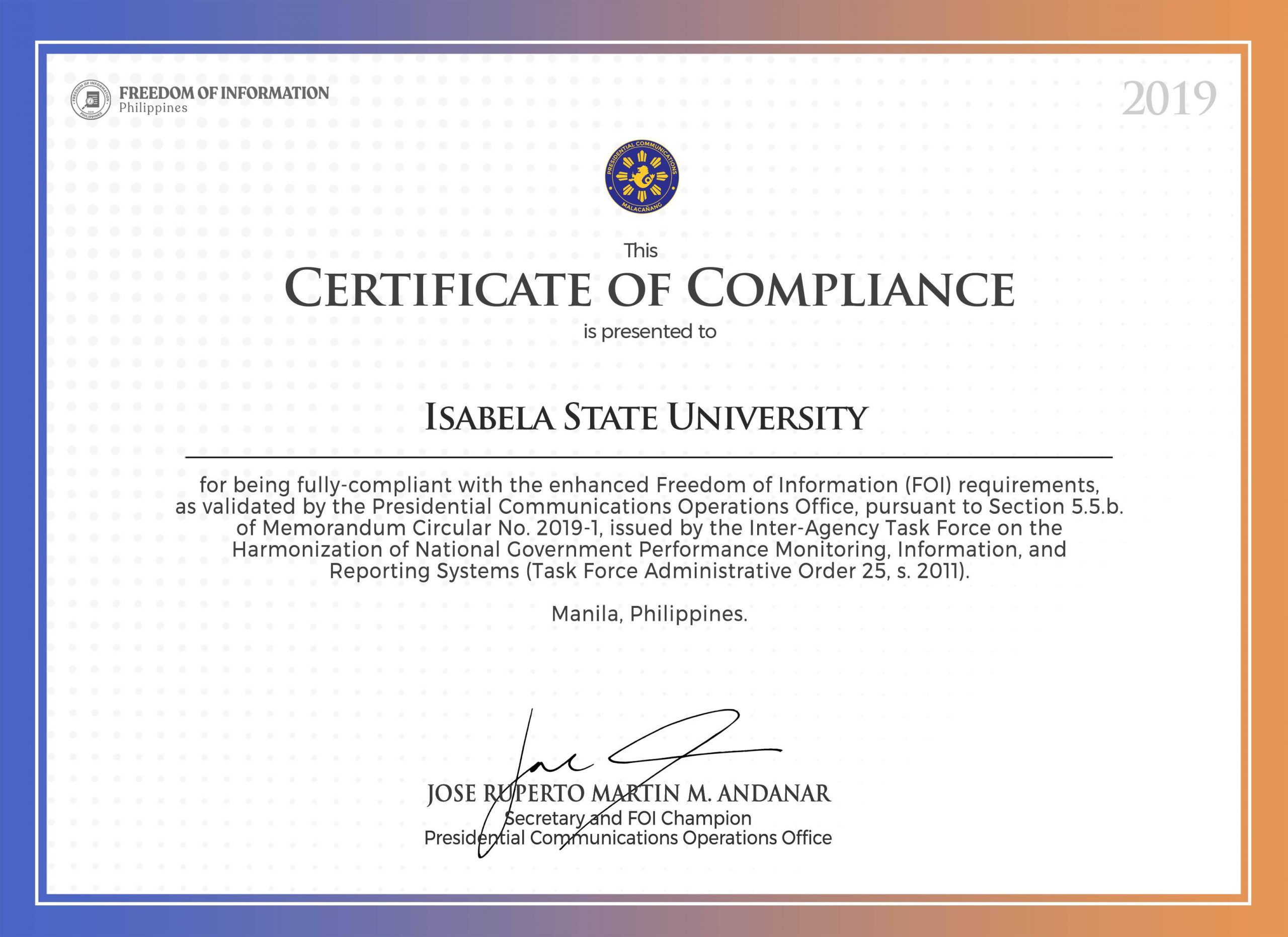 Certified!
Isabela State University has received Certificate of Compliance from Presidential Communications Operations Office (PCOO) in recognition of its efforts in implementing Freedom of Information (FOI) for the year 2019.
As a national agency, the University is transparent and open with the disclosure of appropriate public information subject to reasonable conditions and exceptions prescribed by existing laws. In that respect, the University crafted ISU Freedom of Information Manual which articulates standard processes on requesting information.
FOI is mandated to government agencies, departments, and offices to keep the public informed- pursuant to Executive No. 2, s. 2016.