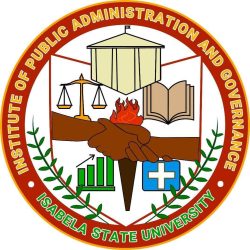 The Institute of Public Administration and Governance (IPAG) stands as a beacon of transparency and efficiency in governance, fostering a platform that champions dialogue and collaboration among diverse political stakeholders.
At its core, IPAG comprises a distinguished cadre of experts and scholars, possessing extensive proficiency across various domains, including public management, local government, performance evaluation, governance, comparative administration, participatory administration, policy making, policy design and implementation, analysis, program evaluation, public finance, regulatory policy, public sector leadership, and urban planning.
Committed to bridging the gap between theoretical knowledge and practical application, IPAG is dedicated to advancing research agendas and equipping professionals and practitioners in the field of public administration and management.
IPAG offers instructional programs tailored to educate local public officials at all government levels. Collaborating closely with various Local Government Units (LGUs) and non-governmental organizations, IPAG proudly offers a Customized Master in Public Administration program. Furthermore, IPAG plays an integral role in implementing key initiatives such as the Citizen's Satisfaction Index System (CSIS) for the Department of Interior and Local Government (DILG) and the Cities and Municipalities Competitiveness Index (CMCI) in collaboration with the Department of Trade and Industry (DTI) in the region.
Actively engaging in the broader discourse, IPAG faculty members participate in various local and international organizations related to public administration.
These include esteemed entities like the Philippine Society for Public Administration, Eastern Regional Organization for Public Administration, Asian Association of Public Administration, Philippine Political Science Association, Philippine International Studies Organization, International Association of Human Resource Development, and the American Society of Public Administration, among others. Additionally, IPAG has forged a significant partnership with the Research Center for Public Human Resource Development at Sungkyunkwan University, Korea, enhancing its global network and collaborative endeavors.