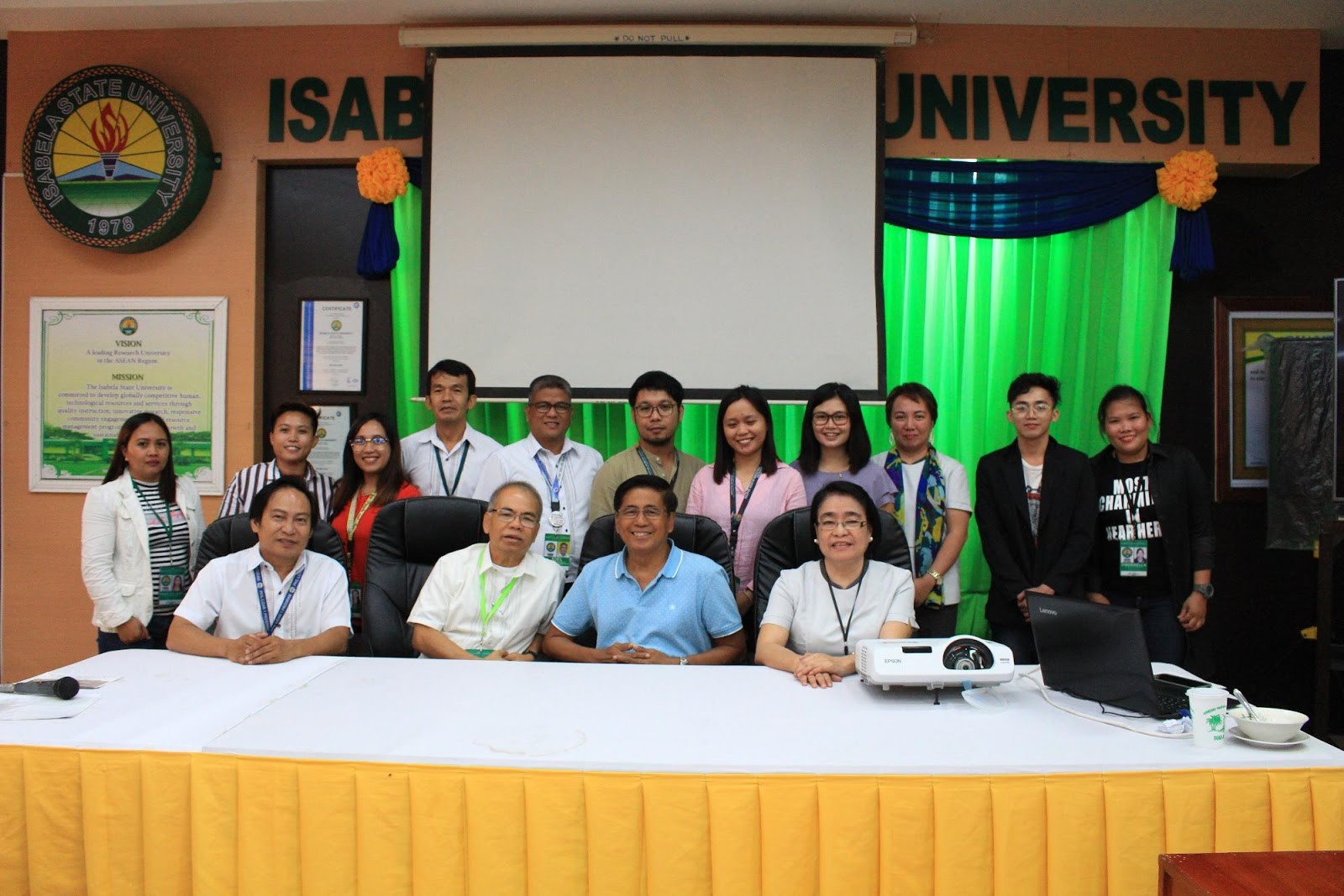 ECHAGUE- Modernization of land mapping- Director Januel P. Floresca of Geomatics Center introduces development of Geographic Information System (GIS) Atlas on Tuesday, August 6 in a consultative meeting with admin execs and personnel, including "Balik Scientist" Guillermo Mendoza.
With such advent, the University can now be able to come-up with modern mapping, that can be utilized in specific areas of infrastructure and agriculture planning.
GIS operates with a "spatial" data-base, explained Mendoza, that measures up-to-date topographic data including land slope, climate hazard, temperature information and the like.
Utilizing these data sets, maps can be generated according to functions like topographic map, road network map, contour slope map, and flood hazard map.
Geomatics team went-on discussing various usage of map, saying they can help especially in identifying more suitable lands of growing agriculture commodities and future establishments of the university.
Development of the said GIS data-base can help propel efforts of the research center as "regional Geomatics center", as envisioned by Mendoza.
Vice President for Academic and Related Affairs, Dr. Editha F. Ausa, seconding the suggestion of Dr. Mendoza, also expressed thoughts on possible "institutionalization" of the said research center in order to appropriate funding for its undertaking.
Joined with the members of consultative meeting, were personnel from Planning Department with head, Director Robinson M. Perez, Institutional Planning Officer Mr. Constante Medina.
Mendoza, who was a graduate of University of the Philippines- Los Baños (UPLB), became a professor at University of Illinois for about 25 years, and soon be recognized by DOST for 6th engagement as "Balik Scientist".