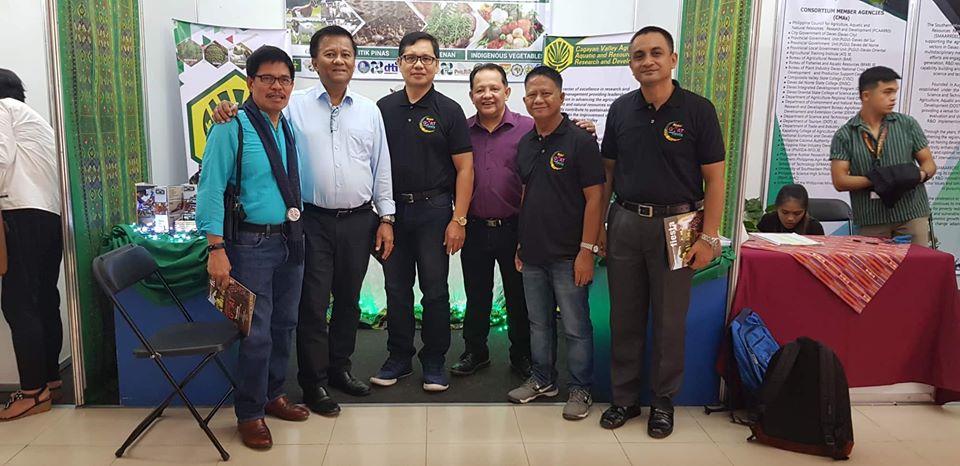 DAVAO CITY– Department of Science and Technology through Philippine Council on Agriculture, Aquatic and Natural Resources Research and Development (DOST-PCAARRD) conducted Halal Goat Fiesta in University of Southeastern Mindanao (USeP).
The three-day activity aims to develop the R&D technologies on halal goat and adopted across the world but still "friendly" the local market's needs. DOST XI Regional Director Dr. Anthony C. Sales explained the path towards globally competitive Philippine Halal industry emboldened by science, technology and innovation (SDN).
Focusing on the promotion and showcasing of local and Halal Goat R&D technologies ready for every Filipino, the Cagayan Valley Small Ruminants Research Center (ISU-CVSRRC) of Isabela State University participated in this event. ISU-CVSRRC showcased three (3) technologies such as artificial insemination (AI) using the semen extender, chevon cuts, and canned chevon (Chevon Valley).
The ISU-CVSRRC is established to facilitate an industry-based S&T development for the benefit of its stakeholders. Essentially, the technologies on improved production management were promoted in the countryside to increase productivity to every goat raised.
The CVSRRC sustains a continuous upgrading of stocks initiated in the rural areas thru artificial insemination to maintain the efforts to make goat raising as a viable livestock-based enterprise. Moreover, marketing of goats was also transformed by introducing retailing scheme to include selling of prime cuts and product development. At present, the center has extended technology promotion to most part of the country thru the assistance from the DOST-PCAARRD.
Through the continuous effort, Isabela State University will enter into agreement with three potential investors for technology transfer thru licensing agreement. The proposed tech transfer agreements will be forwarded to DOST for FOB review. These R&D initiatives are expected to create economic activities and impact to the lives of farmers in the entire country.