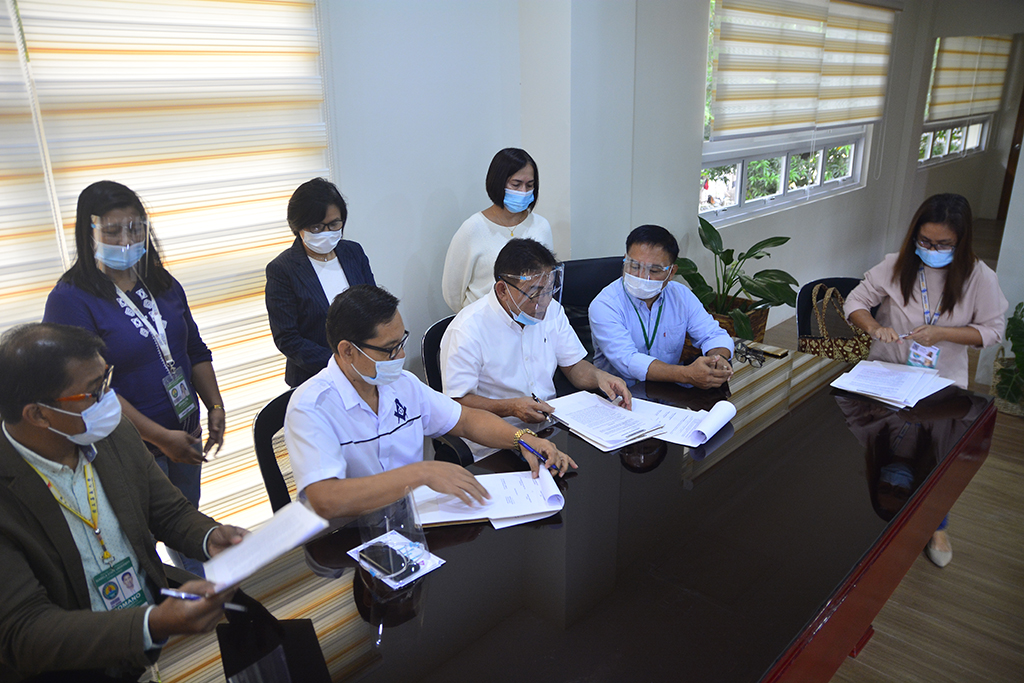 Isabela State University has re-affirmed partnership with LGU San Mateo on series of agriculture and extension programs after sealing three (3) agreement memoranda this morning (October 10).
Areas of collaboration include: Utilization of Techno-Demo Farm for Diploma in Agriculture Technology-Bachelor of Agricultural Technology (DAT-BAT) students; transfer of Farmers' Database Information System (FDIS); and several other extension projects.
The techno-demo farm will allow students enrolled in the DAT-BAT program to make use of the 1.7 hectares land owned by the LGU as training experimentation and research site.
Their trainings will be assisted by national agencies operating in the municipality, such as the Agricultural Training Institute- Regional Training Center 02 (ATI-RTC 02), Bureau of Plant and Industry- National Seed Quality Control and Services, Philippine Rice Research Institute (PRRI), and Bureau of Fisheries and Aquatic Resources.
Meanwhile, the University also transferred its newly developed FDIS thru the IT specialists from ISU-San Mateo Campus. The system aims to consolidate information management of farmers, fisherfolks and other farmer cooperatives and associations in the said locality.
It would also eliminate problems on the duplication of records, as well as automated reporting of the subsidies granted to local farmers.
The University will likewise continue its efforts in empowering sectors in the said municipality thru extension programs of ISU San Mateo Campus.
Among of these are lectures on the updates of Government Procurement Act, along with other LGU strengthening programs; training for livelihood enterprise development of "Eco-bag: Negosyong Swak na Swak"; Community Attitude and Values Enhancement (CAVE); Gender and Development (GAD); Rag Weaving and Sewing; Mushroom Production (Oyster), and others.
LGU San Mateo Mayor Gregorio A. Pua expressed his gratitude to the efforts and initiatives of ISU toward the advancement of local-based livelihood enterprise and of human resource.