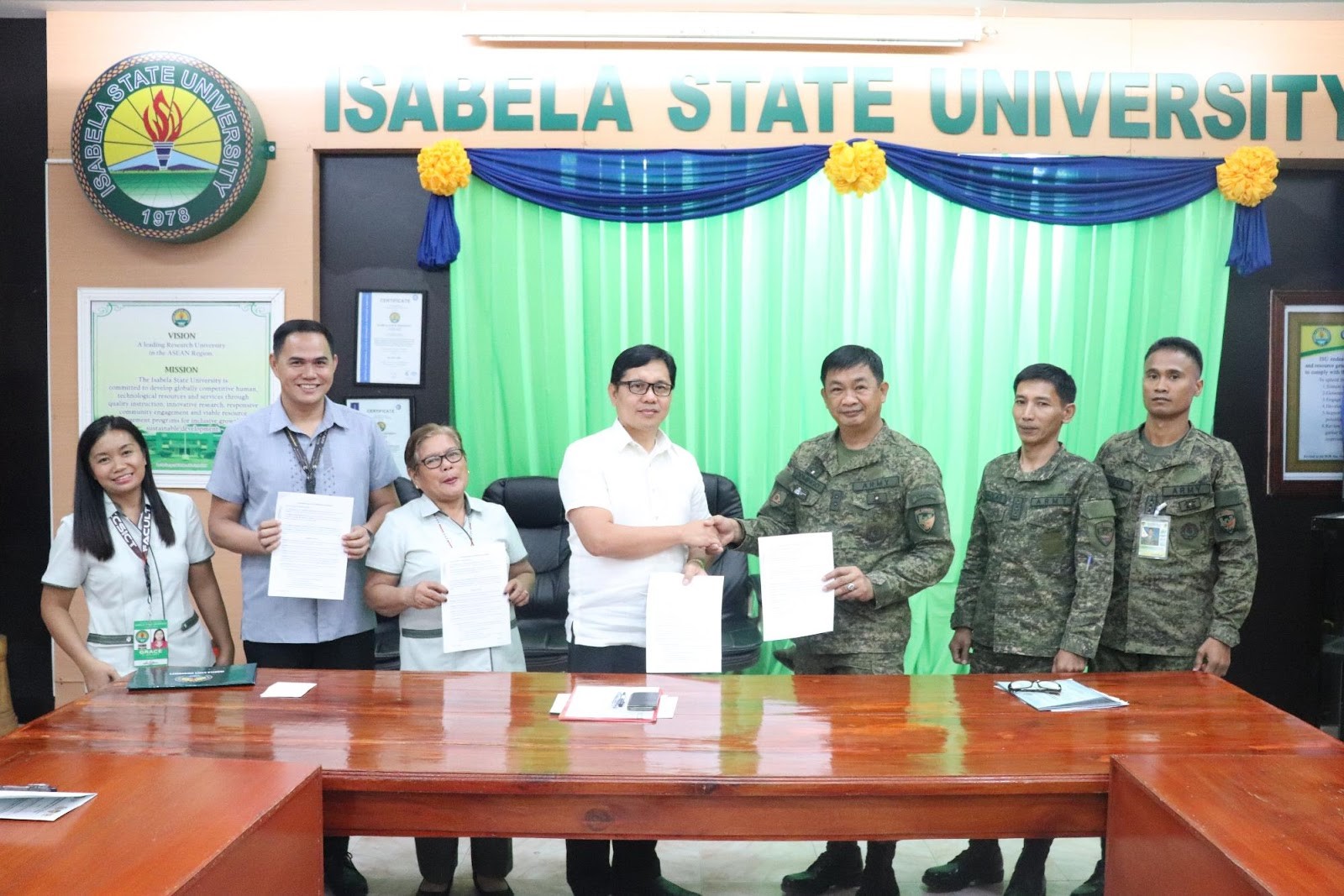 Isabela State University and 513th Engineer Construction (NASIGLAT) Battalion of 51st Engineer Brigade, Philippine Army (513ECB, 51Ede, PA) re-affirmed partnership as parties signed on Monday (September 23), a Memorandum of Partnership Agreement.
President Ricmar P. Aquino joined Commanding Officer of 513ECB, Lieutenant Colonel Eduardo V. Domingo during the signing.
The university will continue its provision of computer literacy training for the military that will be facilitated by the Extension Office of the College of Computing Studies, Information and Communication Technology (CCSICT).
Part of the capability building on computer literacy were computer hardware servicing and maintenance, Adobe In-design Application, and AutoCAD for designing and drafting.
The military also asked for assistance on the integration of Information Communication Technology (ICT) on network connectivity, and centralized storage of electronic files; computerized system for Personnel Profiling System and Inventory Management System.
In turn, NASIGLAT Battalion promised to participate in planning, implementation monitoring and evaluation of the projects identified; and propagate the CCSICT, ISU capabilities and thrust to other Army units.
The partnership was a realization after the conduct of needs assessment by the extension arm of said college.