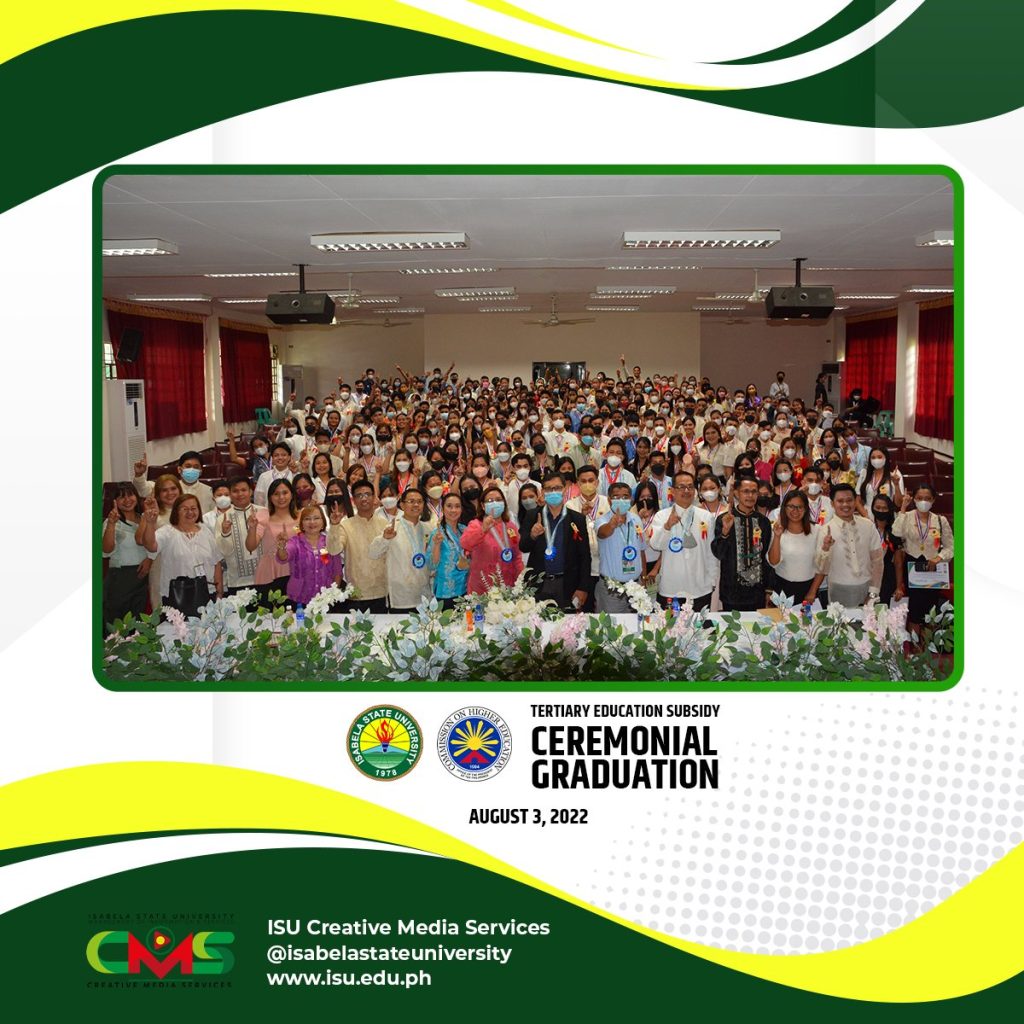 Isabela State University (ISU) holds Tertiary Education Subsidy (TES) Ceremonial Graduation for grantees of ISU Echague Main Campus and Santiago Extension Campus.
About 223 Iskolars ng Bayan thru CHED-UniFAST's Tertiary Education Subsidy Program gathered for this year's ceremonial graduation dedicated to honor their feats during their academic journey at ISU.
The TES is a grant-in-aid program of the government that supports the cost of tertiary education of Filipino students who enroll in their first undergraduate-post-secondary program in state universities and colleges (SUCs), local universities and colleges (LUCs), private higher education institutions (HEIs) and technical-vocational institutions (TVIs).
It is one of the major components of RA 10931 or the Universal Access to Quality Tertiary Education Act signed by President Duterte on August 3, 2017, which also includes Free Higher Education, Free Technical-Vocational Education and Training (under TESDA), and the Student Loan Program for Tertiary Education.
ISU, as one of delivering higher education institutions in Northern Luzon, is one of the active implementers of the grant. Through the Office of the Students Affairs and Services, the University helps promising students to be prioritized with the financial assistance especially those disadvantaged applicants (low income, persons with disabilities, ethnic and minority groups).
Four of the grantees who finished their degrees as 𝘮𝘢𝘨𝘯𝘢 𝘤𝘶𝘮 𝘭𝘢𝘶𝘥𝘦, shared their stories of hope with the TES Scholarship, and how it inspired them to continue pursuing their dreams and aspirations. Here are some of the testimonies shared by the TES latin awardees during the ceremonial graduation program.