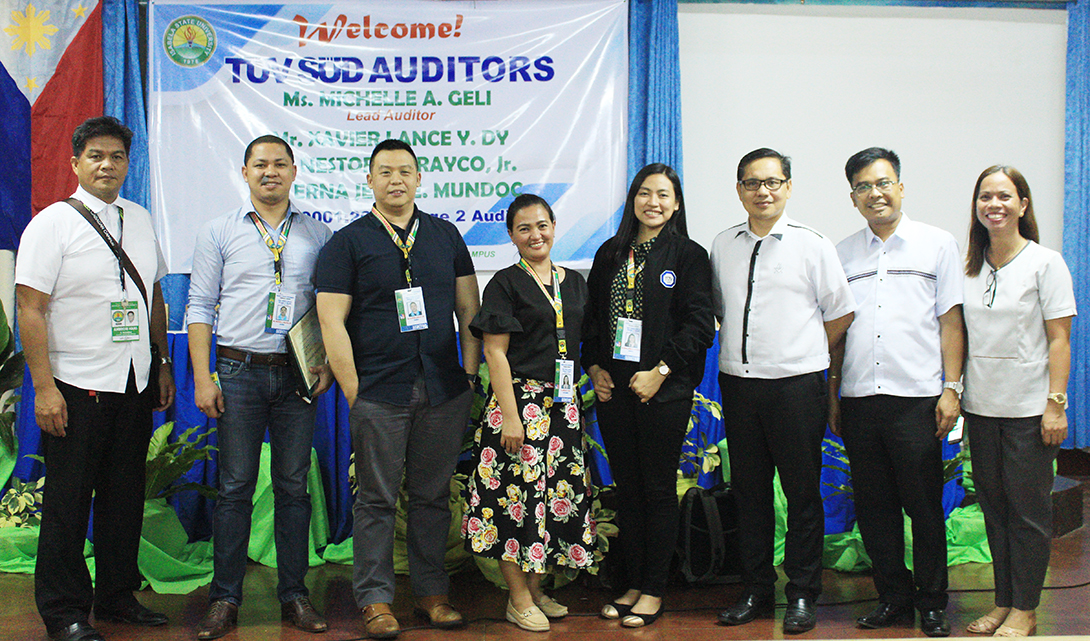 CABAGAN, ISABELA– Compliant to international standard, Isabela State University (ISU)- Cabagan Campus has now been recommended for ISO certification by TUV SUD evaluators during the Stage 2 Audit of 9001:2015 certification for quality standard and excellent services on May 9 to 10.
The scope of audit was in accordance with the provision of instruction for higher and advanced education for College of Education (CEd), College of Forestry and Environmental Management (CFEM), College of Development Communication and Arts & Sciences (CDCAS), College of Criminal Justice Education (CCJE), Institute of Business Management (IBM), Provincial Technical Institute of Agriculture (PTIA), and College of Computing Studies, Information and Communication Technology (CCSICT).
The programs, departments and courses of each mentioned colleges were assessed and generally found to be concurrent with the standard practices as per required by the said premises of the certification.
Dr. Ricmar Aquino, President of ISU system, joined the administration officers and faculty of Cabagan Campus under the leadership of Dr. Hans Ambrose Aggabao, Cabagan Cluster Executive Officer (EO), during the audit. In a concluding speech, Dr. Aquino congratulated the efforts laid by the faculty and staff towards gearing the campus in another milestone of quality service.
"Wala na sigurong pinakamasayang tao sa buong mundo kundi ako because you did not fail us. Hindi ako nagkamali sa aking prediction na kayang-kaya niyo", President Aquino remarked which touched every faculty members and drew applauses from them.
He continued with advice and promise saying, "I hope na nandon parin yung enthusiasm, dapat tuloy-tuloy. Hanggat nandito kami susuporta kami sa inyo. Kami naman we were just setting the directions eh kayo naman yung nagtatrabaho. Congratulations at mabuhay ang ISU Cabagan".
Dr. Aggabao, in an interview, claimed that this is a good thing for the campus carrying the "seal of quality". In a statement, he said that the certification is a mark of good governance in terms of program delivery in instruction and all other processes attendant to it.
The Campus Executive furthered, "It would be good to have that kasi ngayon competitive na ang environment for education and our clients have changed also over the years. So we got to pass this audit certification".
The certificate will be officially handed upon submission of corrective action plans on or before May 20, 2019.