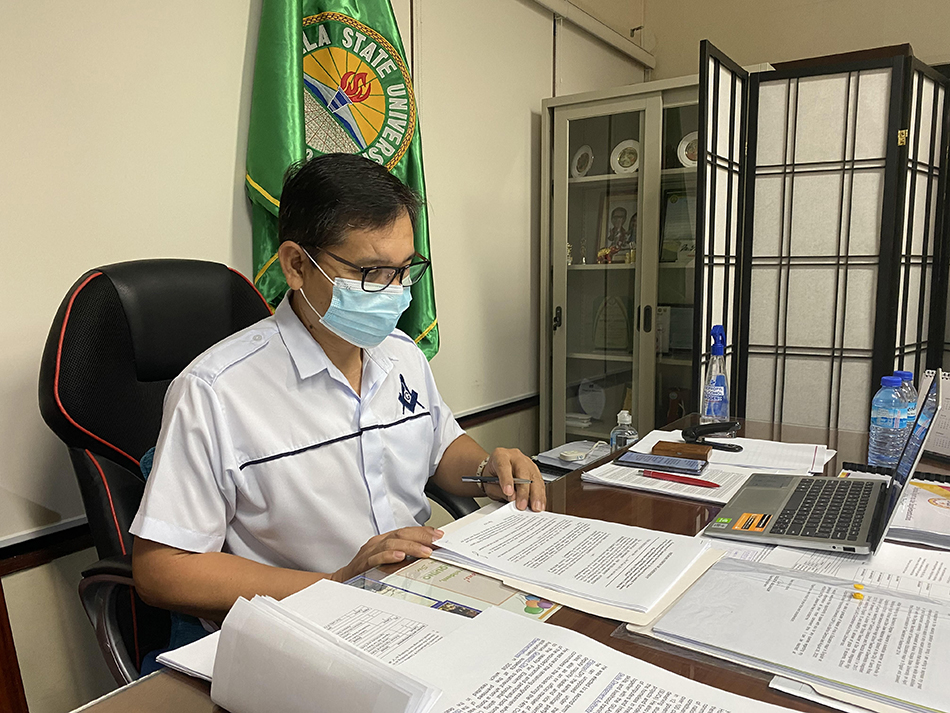 Isabela State University offers on-going consultancy services to National Economic Development Authority- Region 02 (NEDA-R02) as the latter embarks on a water security research project for the Cagayan River Basin.
ISU and NEDA formalized the linkage earlier this Wednesday (June 9), alongside the transfer of 2.3-Million-Peso fund to ISU for its consultancy services.
The research project will be utilizing Water Evaluation and Planning (WEAP) Model in assessing the water security index of the Magat sub-basin under present and future climate scenarios.
The WEAP is a software tool for integrated water resources planning that provides a comprehensive, flexible and user-friendly framework for planning and policy analysis.
WEAP is applicable to municipal and agricultural systems, single sub-basins or complex river systems. Moreover, WEAP can address a wide range of issues, e.g., sectoral demand analyses, water conservation, water rights and allocation priorities, groundwater and stream flow simulations, reservoir operations, hydropower generation, pollution tracking, ecosystem requirements, and project benefit-cost analyses.
The research is part of NEDA's initiatives toward regional development, with focus on integrated water resources management as an equally important socio-economic factor especially in the agriculture sector of Cagayan Valley.
The University has recently ventured on the establishment of the Smart Water Infrastructure and Management (SWIM) Research and Development Center, which would reinforce the region in the scientific approach on managing and monitoring water quality and security.
Agriculture areas alongside the Cagayan River Basis are considered critical in condition as manifested by recurring calamities such as flash floods.
And according to Cagayan Valley Flood Mitigation and Rehabilitation Program, about 48 percent of the river basin is also prone to moderate to severe erosion.