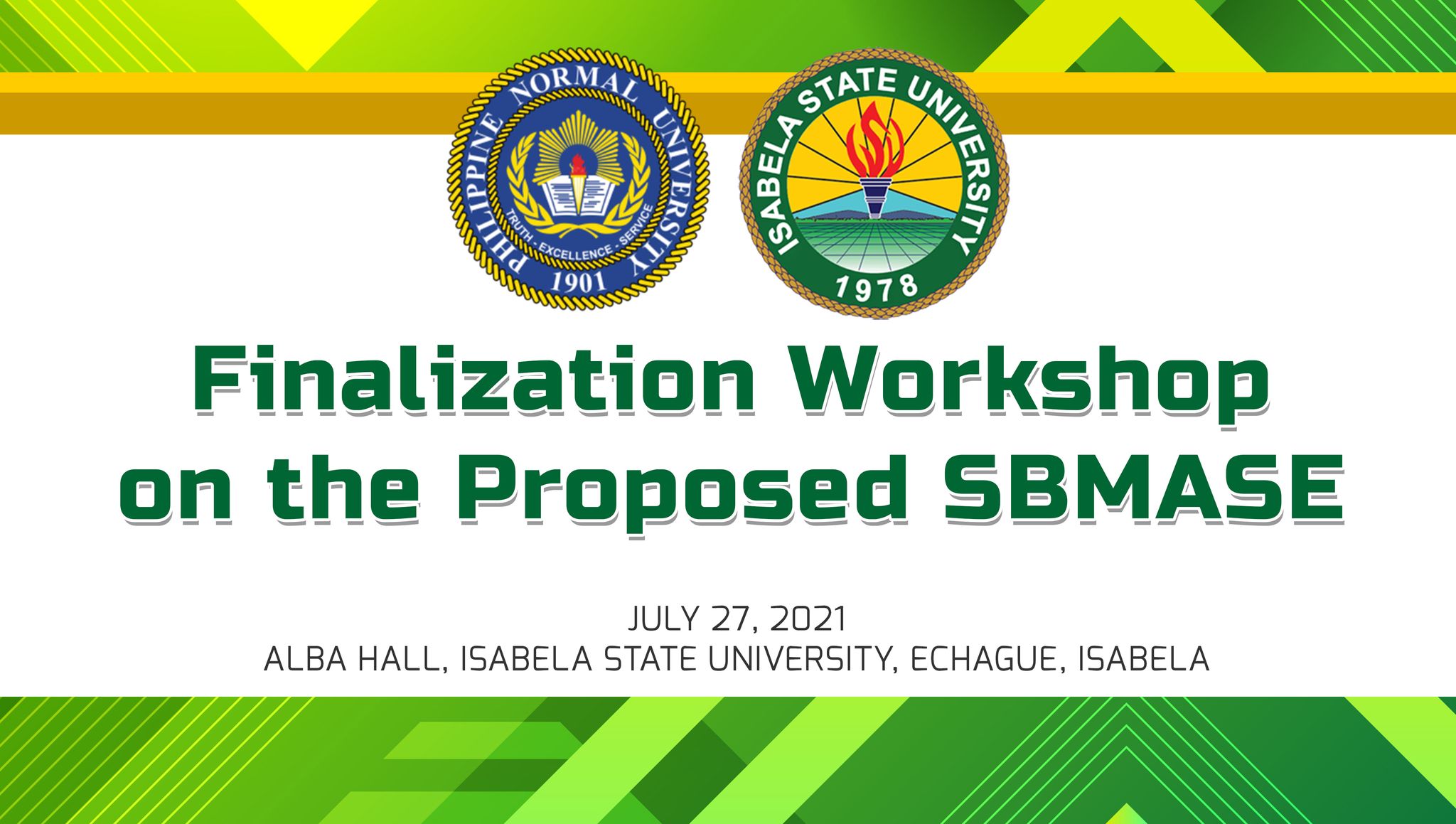 The newly proposed program for Straight Bachelor-Master's in Agricultural Science Education is nearing its completion as proponents from Isabela State University (ISU) and Philippine Normal University (PNU) discuss on Tuesday (July 27) the latter parts of the curriculum development.
The institutions sat anew to finalize academic policies on admission, scholarship, Faculty Development, as well as complying with the program's Certificate of Program Compliance (COPC).
As agreed by the body, promising learners will be subjected to existing admission and retention policies relative to the institutions they will be housed at.
Dr. Lordinio A. Vergara, PNU Vice President for University Relations and Advancement, explained that this would take course following the curricular journey scheme of "3+1+1".
The "3" denotes the first three years of academic course- 1.5 years for each institution. After which, the students will undergo one year of experiential learning- a field study and teaching apprenticeship for the education aspect, and industry immersion program for the agriculture side.
A whole year would be dedicated for the thesis writing, which would take-up research publication as a requirement. ISU President Dr. Ricmar P. Aquino introduced the concept of research colloquium, which he says would play a role in providing the students an immersive experience in research.
He also noted that this would fast-track the translation of research outputs to workable solutions for communities, opening opportunities for early technology/knowledge adoption even prior to the publication of the research.
Promising graduates will be master's degree holders upon completing the academic track.
Expounding on the retention policy, Dr. Vergara says this would likely be adaptive.
Meanwhile, the scholarship will be open for the 2 cohorts of pioneering class, each with 25 students. Dr. Vergara noted that 25 scholars will be coming from Region 02 alone, with another 25 slots for interested applicants from other areas in the country.
Dr. Aquino opened that scholarship offerings can be secured from Department of Agriculture (DA) and Department of Science and Technology (DOST). He said that he discussed the matter with DA Secretary Dr. William Dar, affirming the latter's support to the undertaking.
Aside from this, the body will be lobbying for free education to UniFAST.
Dr. Boyet L. Batang, ISU Vice President for Academic and Related Affairs, emphasized that Faculty Development be focused on continuous capacity building efforts for faculty of agriculture to be abreast on the language of education component, language of the OBE, etc.
While both PNU and ISU are adept in their respective fields, PNU President Dr. Bert J. Tuga explained that there is a need for a pedagogical framework which would be responsive to the efficacy of teaching the subjects.
He also pointed out on orienting educators on the shared identity of the curriculum, which he expounded that the program is no longer just exclusive to either ISU nor PNU, but inclusive of both.
For the COPC, the body concurred with Dr. Vergara, explaining that since the exit would be Master's, it will be taking-up Master's Program Parameters.
Dr. Vergara furthered, this would be processed side-by-side the proposal for academic councils and BORs.