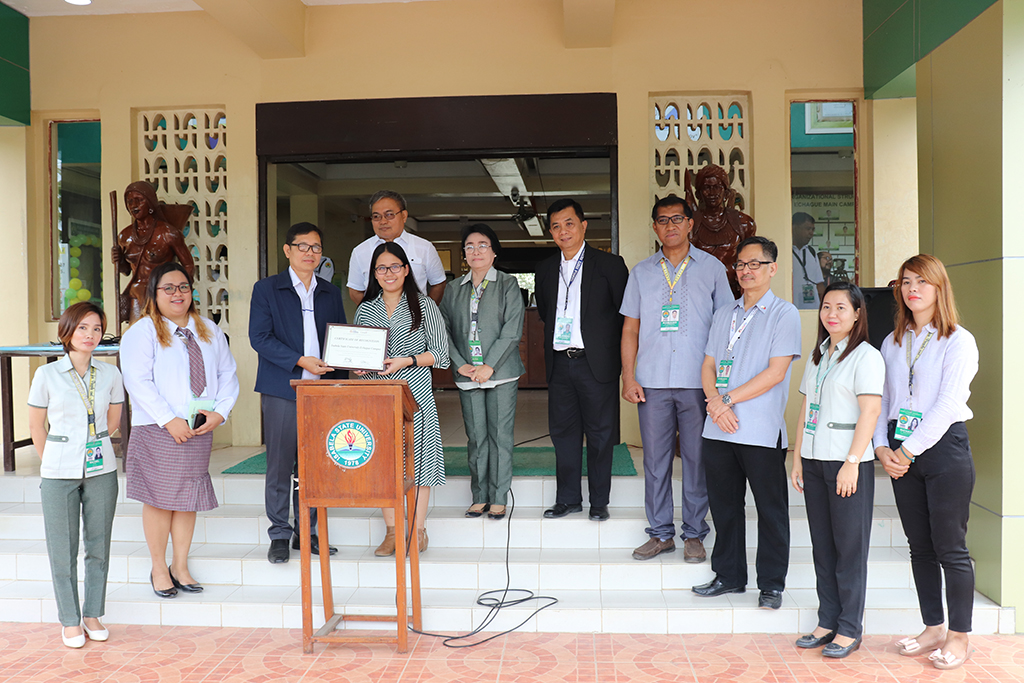 A safe atmosphere for students- Isabela State University has endorsed establishment of physical office for safe space desk thru the Safe Campus Project of Active Citizenship Foundation.
University President Dr. Ricmar Aquino on Monday (February 17), led the ceremonial launching of the said office- first, at Echague Main Campus.
Other campuses are expected to dedicated similar facility to promote safe spaces for women and LGBT students, by accommodating grievances relating to sexual harassment and related concerns.
This is after the Foundation has chosen the University as one of the five state universities to implement the Safe Campus Project.
In his speech, President Aquino expressed his support to the undertaking, saying it would reinforce University's effort in providing a sense of safety to students during their stay in the school's premises.
University Director for Student Affairs and Services, Engr. Edmundo A. Obiña thanked the foundation "for allowing ISU to upgrade this kind of service to our students."
He furthered, "…[we], in the Office of the Students' Affairs, have always capitalized on the security of our students, because we believe that by doing so, we would bridge them closer to their future, and draw them far from dangers that would undo their efforts."
Active Citizenship Foundation is a non-government organization that focuses on assisting marginalized communities and sectors in upgrading their capabilities and skills towards maximizing the service and programs being offered by the government and civil society organizations.