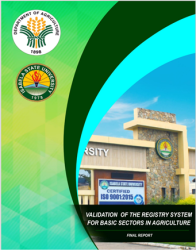 Isabela State University (ISU) is playing a pivotal role in a significant government research project led by the Department of Agriculture Region 02. This collaborative effort aims to bolster the Registry System for Basic Sectors in Agriculture (RSBSA) through the development of the Farmer and Fisherfolk Registry System (FFRS).
The RSBSA is a groundbreaking electronic compilation and database that houses essential personal information and agricultural activities of farmers, farm workers, fisherfolk, and agri youth. It serves as a vital guide for the planning and implementation of government programs and projects, including financial assistance and insurance services, targeting the basic sectors in agriculture.
Multiple government agencies, including the Department of Budget and Management (DBM), Philippine Statistics Authority (PSA), Department of Agriculture (DA), Department of Agrarian Reform (DAR), and Department of the Interior and Local Government (DILG), have joined forces in the creation of the RSBSA.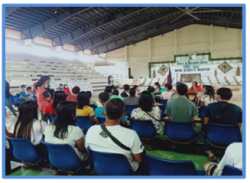 The Department of Agriculture (DA) leads the charge in executing programs and activities related to the RSBSA. This registry represents a significant step forward, allowing the DA to directly engage with and support farmers and fishers, serving as a crucial reference for the targeting and monitoring of departmental initiatives.
With over a year of continuous enrollment of farmers and fishers under the RSBSA, the Department recognizes the need to assess the registration process and the data collected through the FFRS. This evaluation aims to enhance existing processes, improve data quality, and ensure the consistency and accuracy of the information stored in the registry.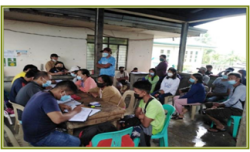 ISU's involvement in this research project demonstrates its commitment to supporting the government's initiatives for the agricultural sector and its dedication to fostering efficient and effective data systems that benefit the nation's farmers, farm workers, fisherfolk, and agri youth.
Through collaborative efforts like these, ISU continues to play a crucial role in advancing the development and welfare of rural communities and strengthening the agriculture sector's resilience and sustainability.