Isabela State University is set to welcome Visiting Professors affiliated from ASEAN's premiere international schools in a bid to expand the internationalization of ISU Education through strengthening its Faculty Profile.
This is thru the ISU Board of Regents (BOR) Resolution no. 55 s. 2023, which pertains to the policy on Visiting Professors having been recently approved by the ISU BOR during its 233rd Regular Meeting on June 13, 2023.
The visiting professors were from internationally-acclaimed schools in the sub-ASEAN Region that ISU had engaged collaborative ventures especially on flood mitigation researches, disaster resilience studies, climate action, and other related water resources management disciplines.
This initiative aims to foster synergy between ISU and the emerging niches in the global education landscape, elevating the university's status as a global hub for learning.
Meet the new visiting professors who will be added to the roster of ISU Faculty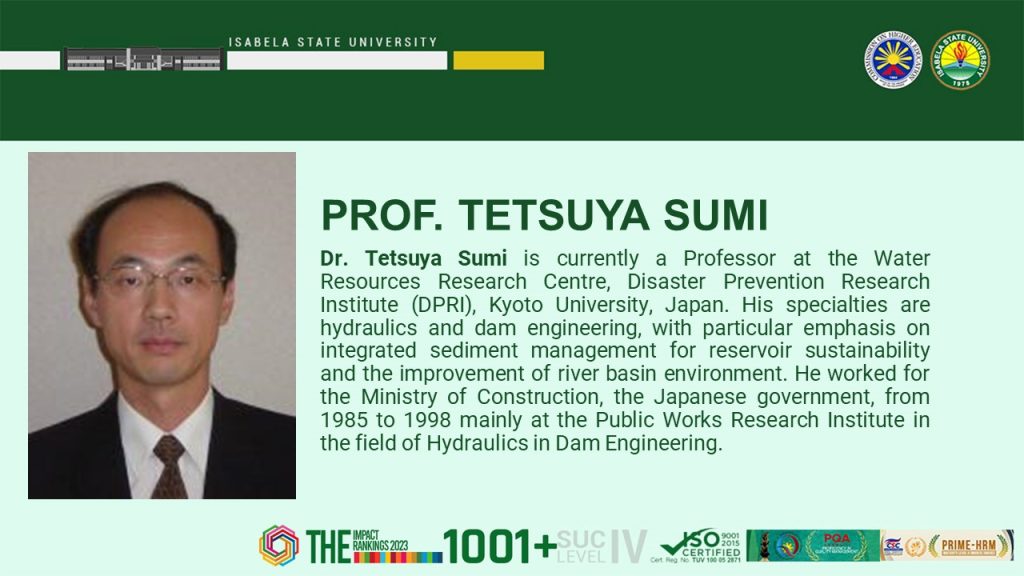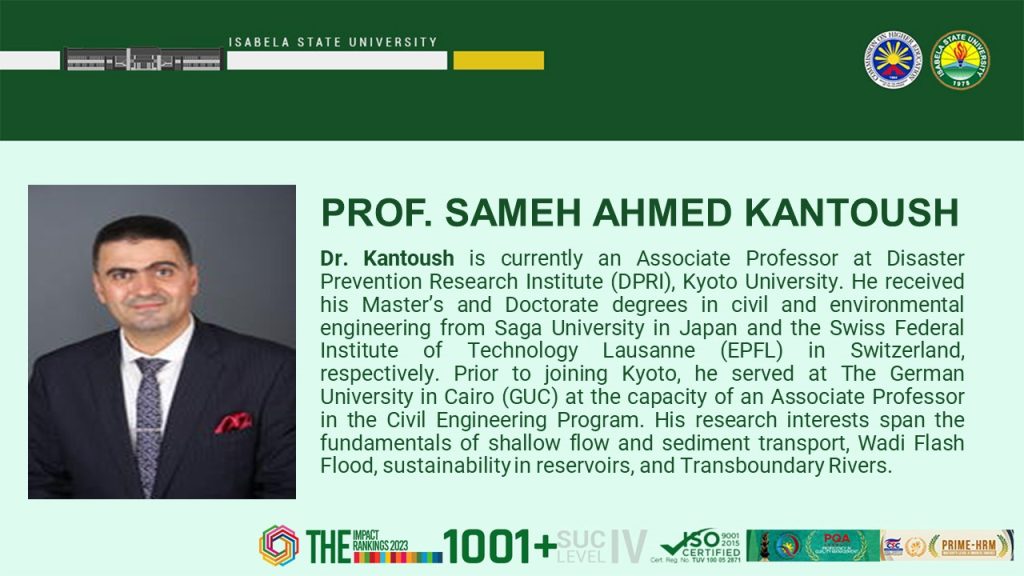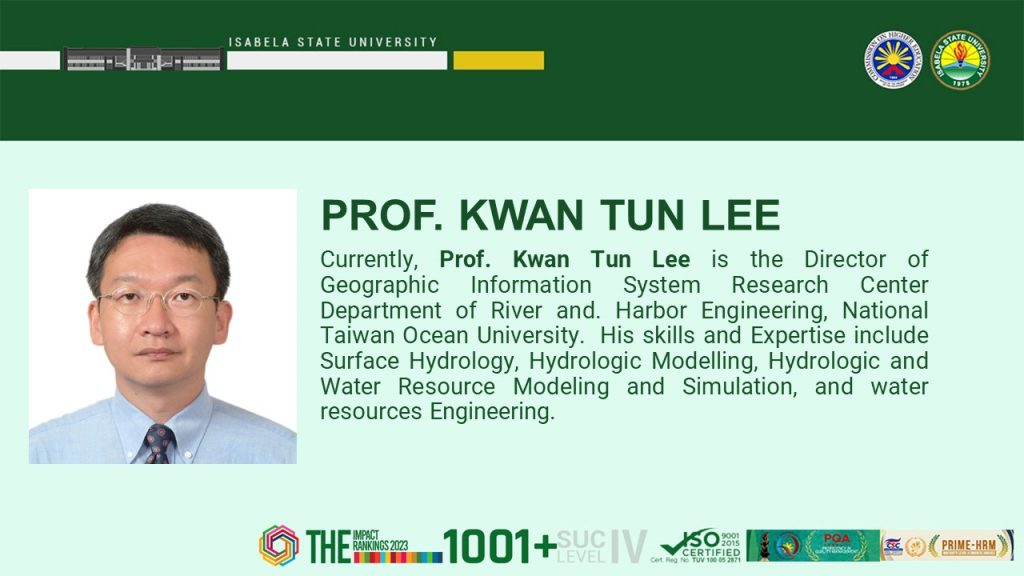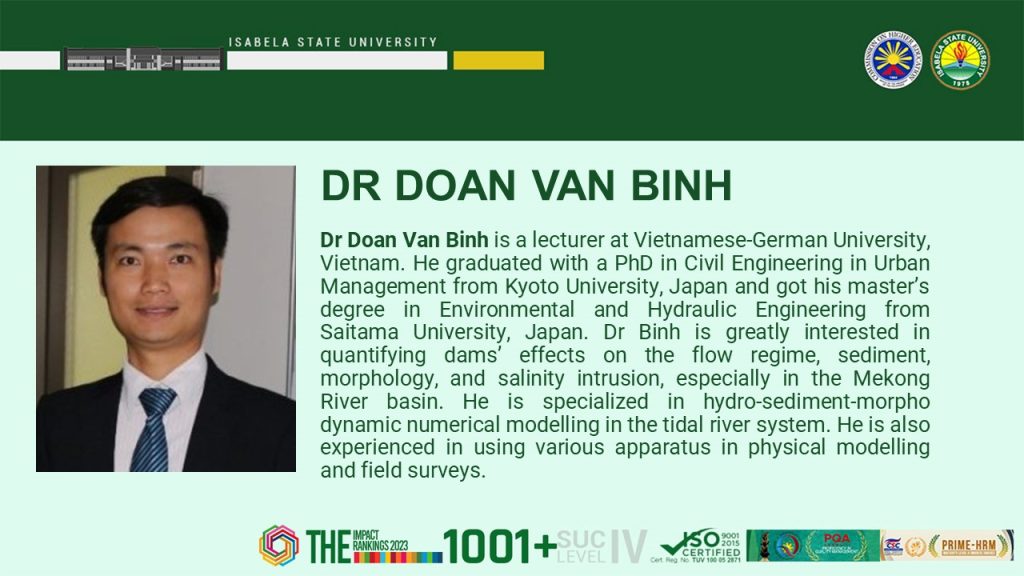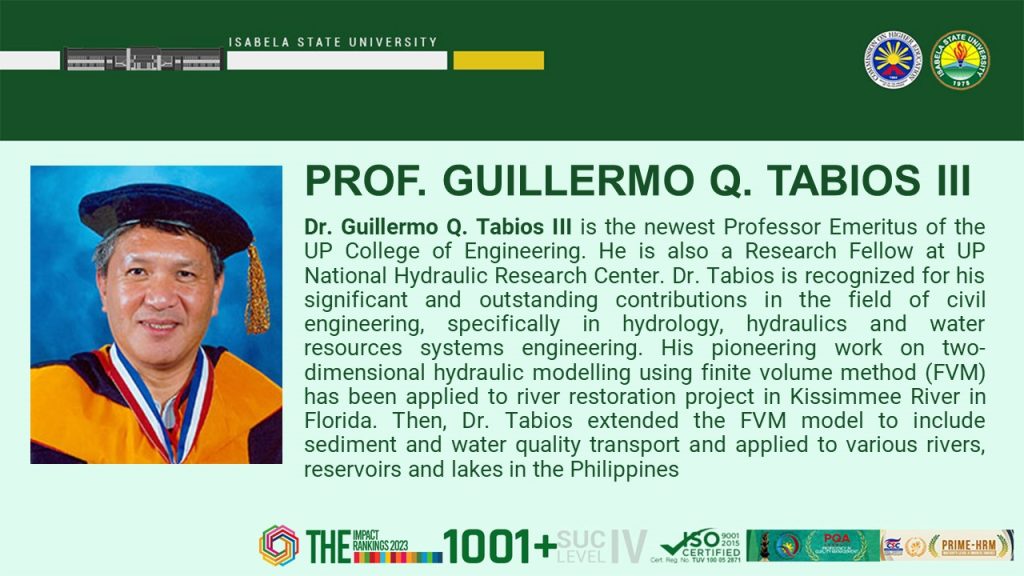 By strengthening its brand of internationalization, ISU is not only enriching the academic experience for its students but also empowering local education within its community.
Isabela State University's move towards international academics, signifies a commitment to promoting international collaboration and educational enrichment. Additionally, the remarkable contributions of renowned experts underscore the importance of international expertise in addressing global education.
Together, this synergy and individuals exemplify the university's dedication to shaping a internationalized education and more sustainable future in the aspect of education.