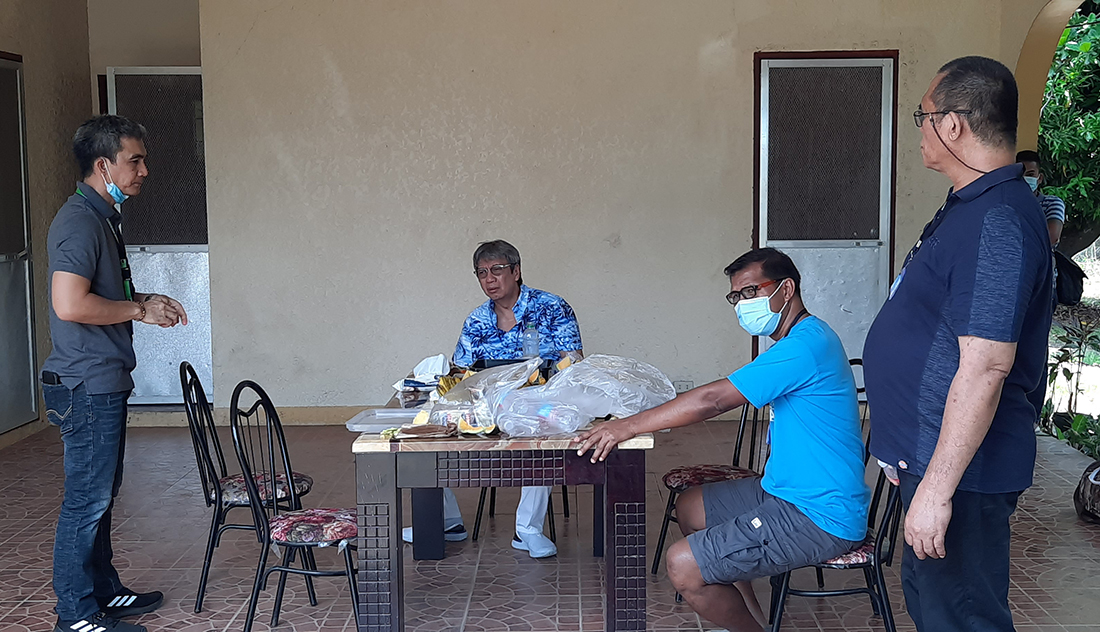 Following the memorandum of agreement signed with the Provincial Government, Isabela State University has opened its doors to accommodate Persons under Monitoring (PUMs) and Persons Under Investigation (PUIs) in the province.
Aside from ISU-Echague's Biazon Hostel which was identified as the initial quarantine facility, 2 additional areas were being eyed: the University President's Cottage, and the main campus' newly established Students' Dormitory.
Earlier this day (April 9), Isabela Governor Rodito Albano III conducted site inspection along with Assistant Provincial General Services Officer, Mr. Daryl G. Gascon. They were joined by Vice President for Administration and Finance Services, Atty. Romano P. Cammayo, and Echague Campus Executive Officer, Dr. William Eustaquio.
The addition of quarantine facilities were part of the Provincial Government's measures to contain the number of PUMs and PUIs in the province.
Food supplies, medical kits, and health essentials of both health staff and patients will be shouldered by the Provincial Government. Governor Albano has given 50 thousand pesos to propel the initial efforts of health operations.
Commission on Higher Education (CHEd) on March 30 issued guidelines on the use of facilities from State Universities and Colleges (SUCs) by LGUs as quarantine centers. This is to assure safety protocols to aid government efforts in delivering health services with ease to their corresponding PUM and PUI constituents.
Last Monday (April 6), University President Dr. Ricmar Aquino joined a teleconference hosted by CHEd Executive Director, Atty. Cinderella Filipina S. Benitez-Jaro to discuss and verify measures of the University as a quarantine center.
Together with the distance meeting were CHEd Regional Director, Dr. Julieta Paras, Governor Albano, and Congressman Inno Dy of Isabela 6th District.