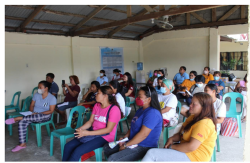 Nowadays, the eco bag is very useful in going to most especially in supermarket, public market and any establishment. This is a mandated that we no longer use the plastic as a compartment of goods we buy in the establishment. This is the best practices in our municipality to help the implementation of Ecological Solid Waste Management (R.A. 9003). In addition, rag sewing and weaving is useful in our households and use to wipe the vehicles.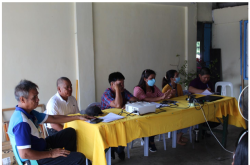 Previously, we conducted this extension training program to the Isabela Green Ladies Organization (IGLO) provincial level and IGLO and RIC of San Mateo, Isabela. The organizations well embraced and adopt the training we impart to them. Literally, they started to make their eco bag for commercialization.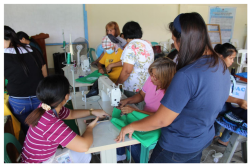 The project leader was adopted to Lamut, Ifugao the sewing of eco bag as their income and headed by the widowed parents. Rag sewing and weaving was introduced by Dr. Betchie E. Aguinaldo as their source of income in their family. We adopt their strategies and techniques in rag sewing and weaving during the training session.
Thus, the project of eco bag willing to extend to their beneficiaries to adopt the sewing of eco bag become an income.
---
View Full Terminal Report: Pangkabuhayan ng mga Ilaw ng Tahanan