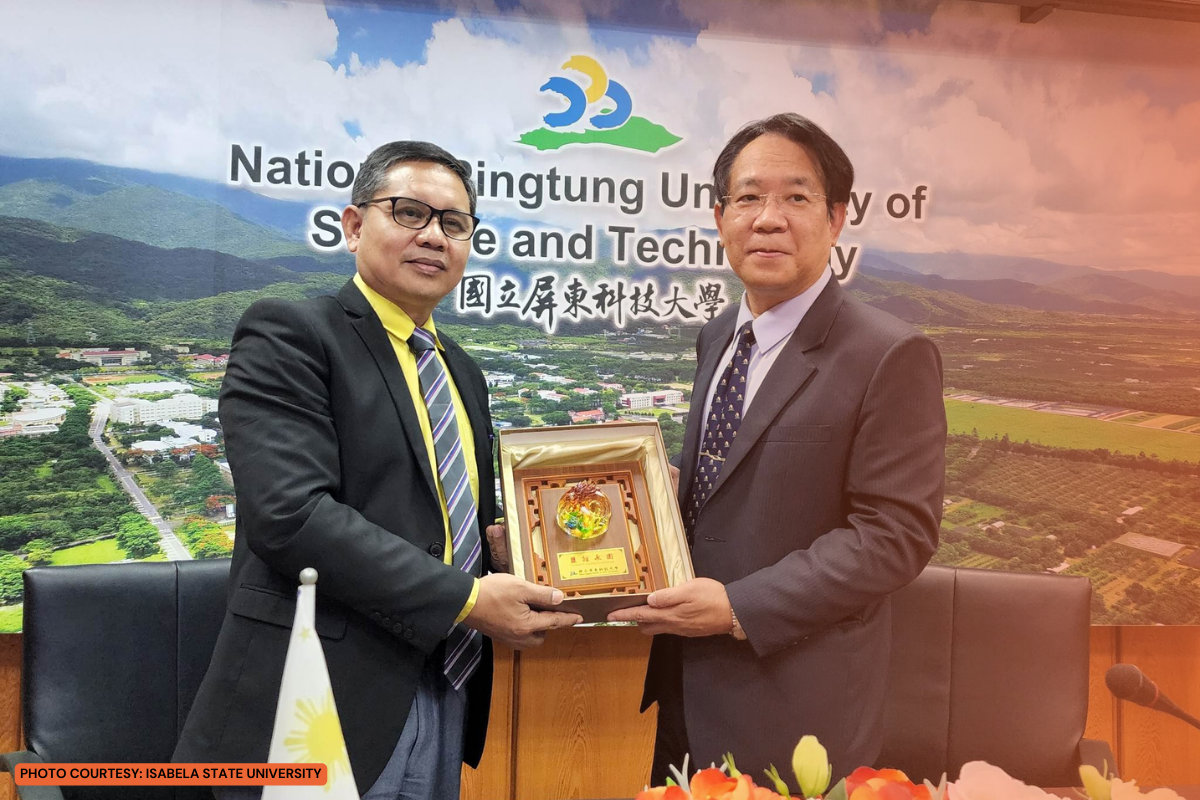 Isabela State University secures new academic partnership deal from Taiwan this day, entering into an agreement with the National Pingtung University of Science and Technology.
The linkage allows for both institutions to venture academic exchange and research collaboration, and is set to beef up ISU's growing presence among its neighboring institutions overseas.
ISU delegation led by University President Dr. Ricmar P. Aquino met with his counterpart Dr. Chin-Lung Chang of NPUST as both parties signed the memorandum of understanding.
This is part of the weeklong cross-border venture at Taiwan, securing treaties among its top universities, including the National Taiwan Ocean University.
The tour also includes the promotion of the 2nd International Conference on Climate Change Adaptation and Disaster Risk Reduction Management, a global convergence of higher education institutions led by ISU dedicated to promote dialogues and initiatives for environmental efforts and climate resiliency.
"Collaboration between our universities commits us to pursue our common goal and to take part in the initiatives for academic exchange, research collaboration, joint activities, and more that will help our students, faculty, staff, and every single personnel increases their potential and visibility towards internationalization", said Dr. Aquino in his message.
NPUST's President Chang also views the partnership as "bundling strengths in the international field", saying it adds considerable value to both institutions' profile and prestige.
"Both ISU and NPUST should reinforce each other in order to increase our chances of success by collaboration in teaching and research initiatives", continued Chang.
For NPUST, Isabela State University is the 10″ Philippine university they had collaborated with. (GZ/JF UMIS-CMS)