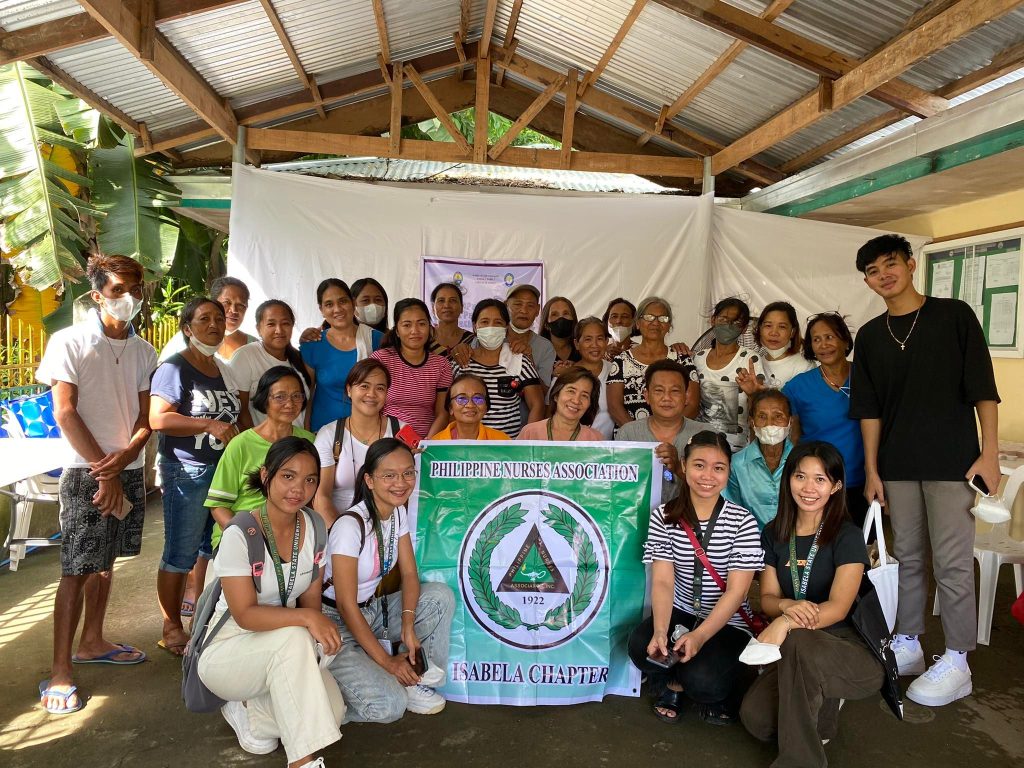 Access to quality healthcare remains a major conundrum of remote communities due to a combination of factors such as limited infrastructure, inadequate healthcare resources, and remote geographical position. By fortifying the existing knowledge about traditional healing practices and herbal remedies to far-flung areas, issues like these can be effectively resolved.
On July 11-12, 2022, the College of Nursing Extension, under the leadership of Michelle D. Chy, RN, MSN, in partnership with the Philippine Nurses Association (PNA), CVHPP- Philippine Institute of Traditional and Alternative Health Care (PITAHC), and the Disaster and Nutrition Alliance of Nursing Students (DNANS), initiated a health program titled, "Patnubay sa Paggamit ng Alternatibong Gamutan", at Brgy. Mabuhay, Echague, Isabela.
The program objective was to increase awareness of the potential of traditional and herbal medicine as alternative to modern treatments for remote communities lacking immediate access to healthcare.
To strengthen the knowledge about herbal medicines that can be used effectively to treat illnesses, Mrs. Nenita Agustin, a lecturer from the (PITAHC), discussed the various approved herbal medicines of the Department of Health (DOH) to the folks of the said community.
Agustin also taught the community members how to make an anti-bacterial soap using the extract of kamias and an ointment for treating skin diseases from the acapulko plant.
On the other hand, Mr. Bernard S. Collado from PITAHC, one of the resource speakers, gave a lecture and demonstration on the different traditional alternative health care modalities like acupressure for common ailments and Ventosa (Cupping Therapy) on the 2nd day of the health seminar.
Furthermore, to increase their awareness in reducing the transmission of microorganisms, the DNANS Officers also demonstrated proper hand-washing techniques and provided training to the children in the community on how to correctly do it.
The two-day event took place in the mentioned Barangay due to the lack of access to quality healthcare, as it is one of the adopted barangays of the College of Nursing Extension.
Through the implementation of a healthcare symposium like this, the persistent challenge of limited access to quality healthcare in far-flung barangays of Echague, Isabela can be successfully addressed. Strengthening the knowledge of traditional healing practices and herbal medicine in the adopted communities offers the potential to bring about real benefits and solutions to these pressing issues, ultimately leading to the improved well-being of these communities and ensuring a healthier future for them.