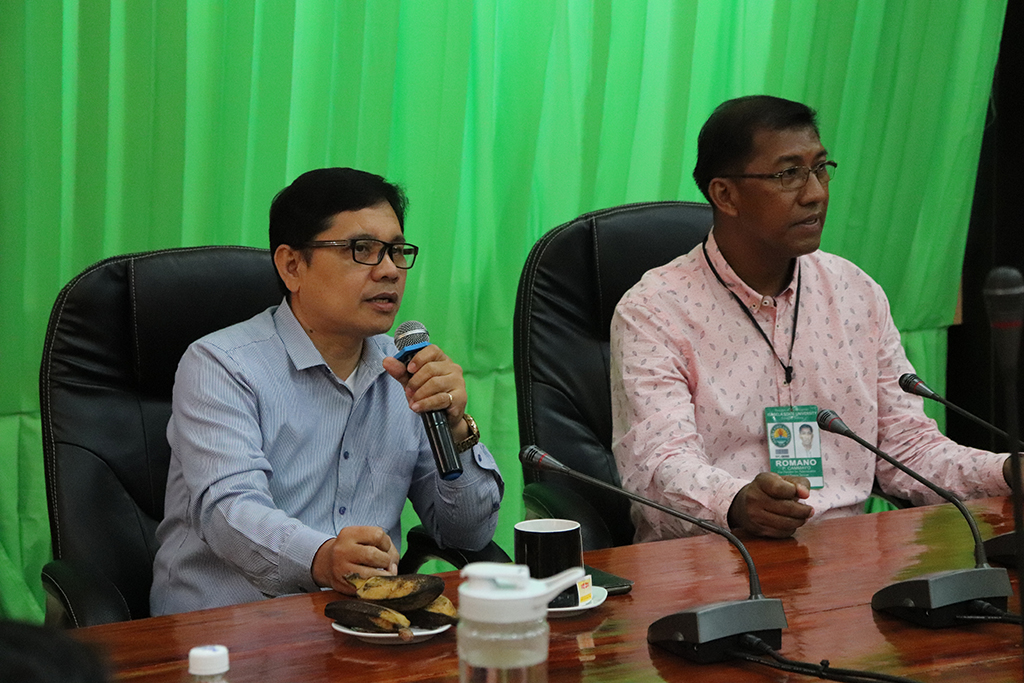 University President, Dr. Ricmar Aquino has expressed his warm welcome and appreciation as he meets Contract-of Service (COS) faculty members around the university this morning.
About 200 COS educators attended the meeting.
In his speech, Dr. Aquino explained that even with their current work status, the university will accommodate them properly and professionally.
He says, "Pag COS ka kasi, para kang 2nd Class Citizen. But your President will not treat you that way. We are all the same". Dr. Aquino believes that all employees, COS or permanent, are all reliable to their actions and face the same corresponding consequences.
The president also furthered "you should qualify yourselves", discussing that they can be promoted easily upon meeting the necessary qualifications. He also advised them to pursue higher studies in order to contribute meaningfully in meeting the goals of the university.
"Magtulungan tayo. Tulungan ninyo ang University, at tutulungan din namin kayo", as Dr. Aquino appeals for the support of the COS faculty in the university's pursuit for world ranking.
"With your help, kakayanin natin 'to!"
Dr. Aquino also reminded them of humility, "dapat para kayong mga palay, 'pag hitik sa bunga, nagba-bow".
Vice President for Administration and Finance Atty. Romano Cammayo also greeted the COS faculty, and delivered short lecture on work ethics, moral conducts, and overview of university policies.