Feature Story: The Department of Agriculture- Bureau of Agricultural Research (DA-BAR) has recently approved the implementation of the project Commercialization of Chevon Canned Products: A Support to DA-ALPAS COVID-19 Program.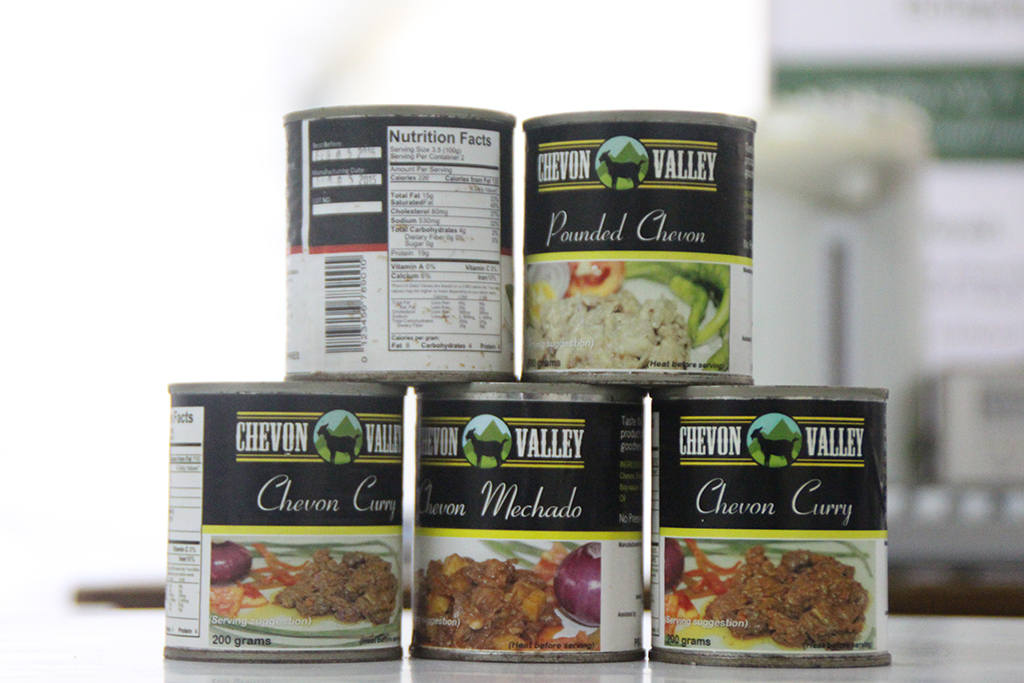 With the pandemic brought by COVID-19, it affects the most vulnerable sector of the society that include poor family and small-hold farmers. With restricted activities, farming-based livelihood are affected, which can cause loss of income for farmers and limited supply of food. Through DA's program Ahon Lahat, Pagkaing Sapat (ALPAS) Kontra sa COVID-19, the threat on tightened food supply is being addressed.
The project will provide intervention on the need to assist the most vulnerable people of the society by commercializing the package of technology (POT) developed on food processing, particularly on chevon canning. With the application of the technology and commercialization, raisers will have an assurance that there is a market for the stocks, hence they can increase the holding capacity of their farm. By increasing number of stocks, their level of production will grow which will lead to higher profit. Moreover, with retailing, the consumers' buying capacity will increase and more customers will be reached as the products are sold through multiple channels of distribution.
The project is expected to tap group of goat raisers in Echague, Jones, Mallig, Angdanan in Isabela; Sto Nino, Iguig, Abulug, Solana, Piat and Tuao in Cagayan; Diffun, Maddela and Aglipay in Quirino Province as source of animals for slaughtering. The animals will be transported to ISU-CVSRRC Slaughterhouse and Meat Processing Center for post-production activities. The products will be manufactured using the five (5) DA-BAR-ISU-CVSRRC generated POT on canned chevon. The POT are registered as Utility Models (UM) under the Intellectual Property Rights-Philippines.
The products will be distributed through technology/product commercialization partners of ISU-CVSRRC in local and inter-regional coverage. Furthermore, distribution of the products will also be coordinated with DA-RFO 02's KADIWA Market. Aside from the above-mentioned channel, the center will also link the products with the existing market in Region 1, 3, 4A and Metro Manila.
Moreover, in support to DA's banner program tagged as Ani at Kita, the project will further contribute by establishing of market for local produced, developing of post-production activity for goat and standardizing products for commercialization.
The project is scheduled to be implemented for one year with a grant amounting to Php 4,995,648.32. It will be implemented in collaboration with Department of Agriculture- Regional Field Office 02, Provincial Veterinary Offices and selected Local Government Units in the Provinces of Isabela, Cagayan and Quirino.
---
Ms. Aubrey Joy Balbin, Biologist II, CVSRRC