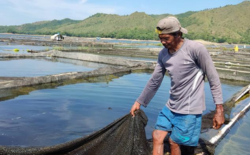 Students from Isabela State University- Bachelor of Science in Fisheries and Aquatic Sciences  conducted a research study at Magat Dam Reservoir on May 30, 2022, to evaluate the heavy metal  content of Corbicula fluminea and Clarias gariepinus.
This is part of their undergraduate final  requirements.
Their study aims to track the condition or monitor the health of aquatic ecosystems  in the area. Specifically to determine the level of the Cd, As, and Pb concentrations in C. fluminea  and C. gariepinus; and to correlate the relationship of heavy metals accumulated in C.  fluminea and C. gariepinus and its environment particularly at Baligatan and Halag 1.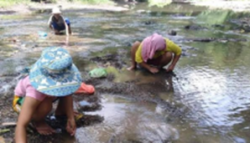 Sampling stations were done based on the primary data obtained from the residents and fisher folks  who were fishing and farming around the Magat Dam reservoir.
The collected water samples were  forwarded to the Department of Science and Technology, Regional Standards and Testing  Laboratory, Regional Government Center, Carig Sur, Tuguegarao City, Isabela, and tissue samples  were forwarded to SGS Philippines, Inc., Makati City, Philippines for further analysis.
The outcomes of the assessment on the acceptability of the Cd, As, and Pb concentrations in C.  fluminea exceeded the permissible levels according to the Philippine National Standards (PNS) for  contaminants and toxins in food and feed for Cd, As, and Pb. However C. gariepinus collected have a low concentration of Cd, As, and Pb. Whereas, the results of the water samples did not  exceed the permissible levels based on PNS and the Guidelines for Drinking Water Quality by the  World Health Organization.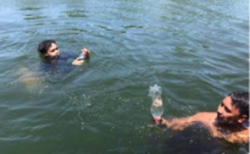 The study states that heavy metals with high toxicity and persistence capacities, such as  Cd, As, and Pb have the potency for biomagnifications, bioaccumulation, and inclusion into the  food system after attaining a certain limit in the aquatic environment.
Moreover, excessive heavy  metal concentrations can have negative impacts on fish and shellfish, according to research by  Matos et al. (2017) and genotoxic effects on fish and shellfish. Consumption of fish contaminated  with high levels of heavy metals may be extremely dangerous for one's health (Salamat et al.,  2015).