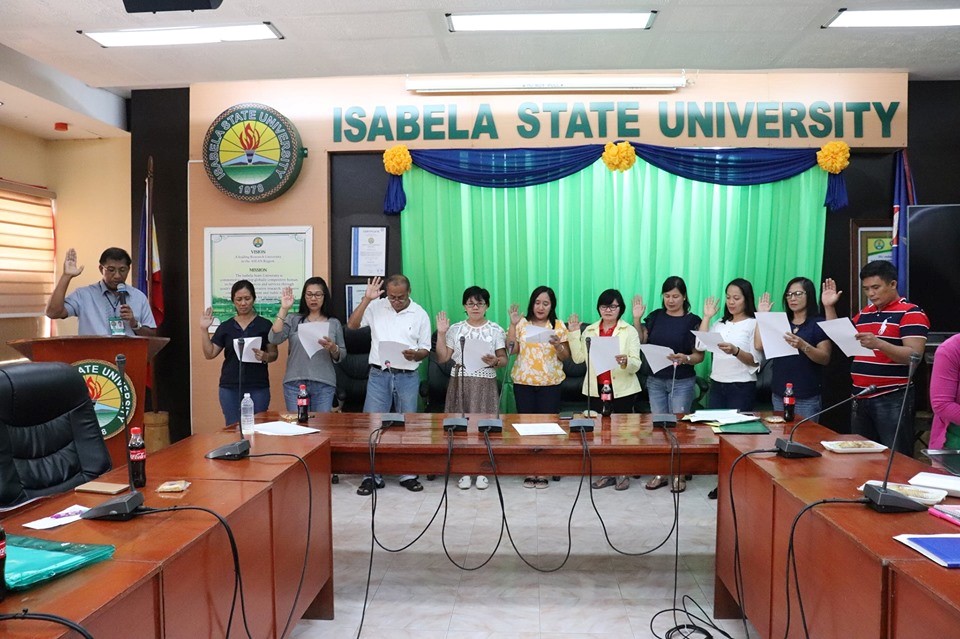 New elected officers of ISU Owner of Accredited Boarding Houses and Dormitories Association (OABHDA) took their oath to office before Vice President for Administration and Finance, Atty. Romano Cammayo this morning.
These boarding houses and dormitories accommodate majority of students of ISU Echague Campus, which are directly supervised by the Office of Student Affairs and Services (OSAS) thru the campus' Student Housing Unit headed by Ms.Tomasa Tangonan Lania.
Vice President Cammayo expressed his appreciation to the association in their continuous collaboration in securing the safety and accommodation of the university's students.
"We consider you to be their second parents", says Atty. Cammayo.
Officers proceeded to discuss some issues circulating around boarding houses, including unsettled payment fees of boarders, and the cooperation of other accredited dormitories.
Answering these, OABHDA president Anastasio Natividad said "we have constitution and by-laws where we can base our respective actions". Mr. Natividad furthered to resolve the issues first within the association before raising it to OSAS.
Ms. Lania meanwhile discussed formalizing these complaints in order for OSAS Housing Unit to determine course of action.
These, and other issues will be tackled in the general assembly on October 11, for general information delivery.