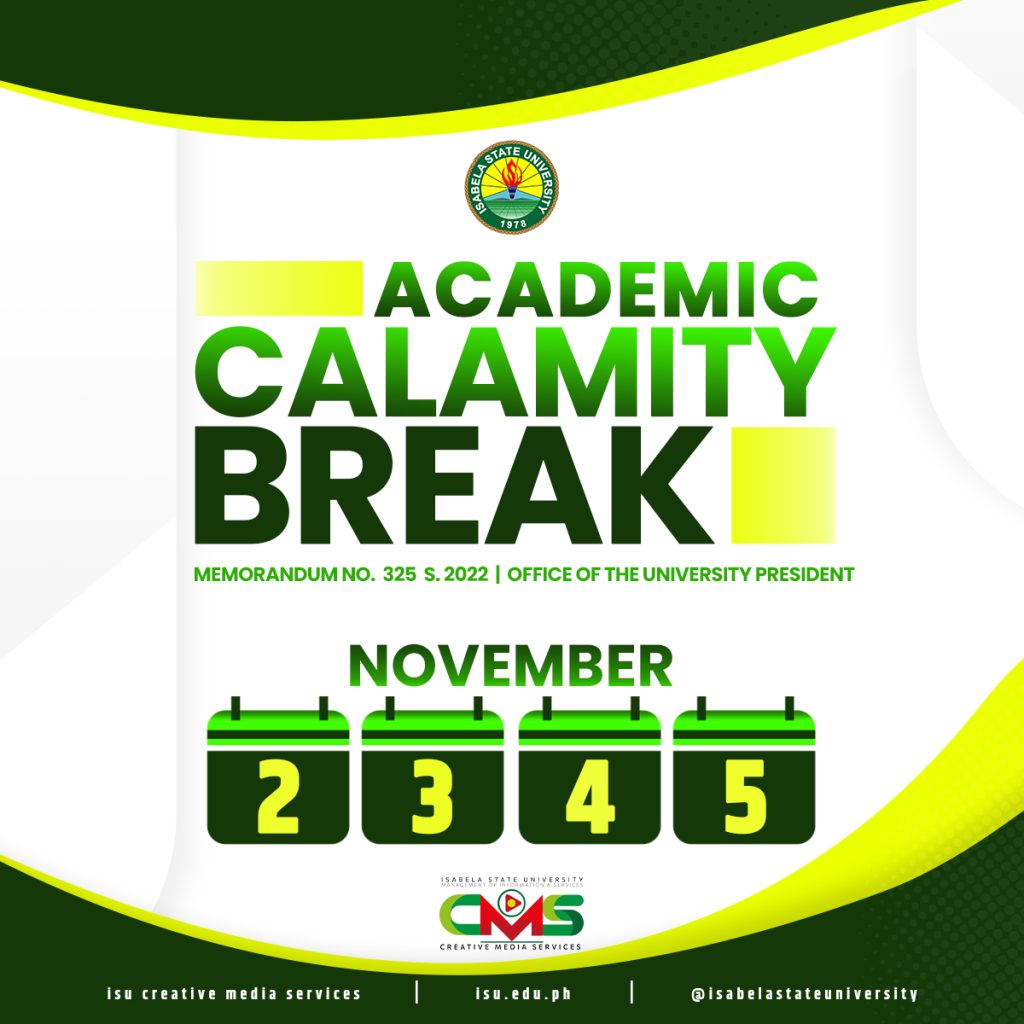 OFFICIAL | Face-to-face classes, asynchronous assessments, and other academic-related activities are temporarily suspended at Isabela State University with the official announcement of Academic Calamity Break from November 2 to 5 amid the onslaught of inclement weather conditions in Northern Luzon.
Earlier this day, President Ricmar P. Aquino through Memorandum no. 325 s. 2022 (see: https://bit.ly/3TPESwj) declares the Academic Calamity Break for undergraduate students to relieve academic hitches from the aftermath of #PaengPH, onward the preparations for the upcoming #QueeniePH, a tropical depression which entered PAR this morning.
Aside from the suspension of academic activities, the break will also allow both faculty and students to catch-up, focus, and understand the course material, and to freshen the mental and emotional vigor amid the demands of new normal education.
Meanwhile, Graduate School classes for the said time periods are enjoined to be conducted through flexible learning scheme, subject to the availability of access to the digital platforms.
Administrative services and transactions will remain operational throughout the ISU System. (GZ/JF-UMIS-CMS)
#OneISU | #ISUAcademicCalamityBreak2022 | #ISU4People | #PaengPH | #QueeniePH